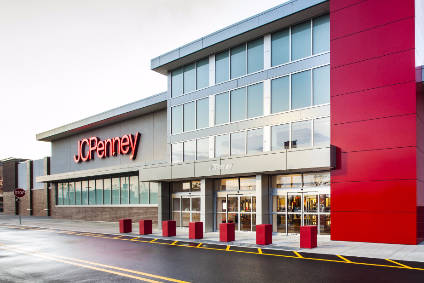 US department store retailer JCPenney Company is understood to be in advanced talks with lenders for an emergency loan that would fund its operations during a court-supervised bankruptcy.
The company is holding discussions with existing lenders regarding a debtor-in-possession loan, according to a report published by Fox Business yesterday (23 April).
"The loan package could total roughly U$800m to $1bn, with some of that money potentially including existing debt," the report says, adding the facility would likely be syndicated so that other lenders could participate. It notes a bankruptcy filing could occur "within the next few weeks."
In its most recent quarterly results, JCPenney saw total net sales for the fourth quarter to 1 February fall 7.7% to US$3.38bn, from $3.67bn last year. Net income tumbled to $27m from $75m a year ago. However, on 18 March the company temporarily closed its stores and business offices amid the Covid-19 pandemic.
Neil Saunders, managing director of GlobalData Retail, notes news that JCPenney is in advanced talks with lenders about its bankruptcy options comes as no surprise.
"For a long time, JCPenney's road to reinvention has been the equivalent of climbing a steep mountain with nothing other than the burden of an enormous pile of debt. The coronavirus crisis has now effectively broken the retailer's limbs making further progress all but impossible."
Saunders adds while all retailers are finding the current environment challenging, JCPenney has three distinct disadvantages.
"First, despite recent attempts to revive it, the proposition remains incredibly weak and unappealing. This means that the transfer of trade from stores to online has been much weaker than for similar retailers, putting an enormous dent in the revenue JCPenney has been able to generate.
"Second, it is unlikely that trade will come back quickly once the virus starts to abate. In our consumer survey about which retailers shoppers are most looking forward to visiting once the crisis is over, JCPenney comes out near the bottom and well below its department store peers such as Macy's, Kohl's and Nordstrom. This only serves to underline how much work JC Penney must do to make itself relevant to consumers.
"Third, while JC Penney has some good stores, it remains very exposed to weak malls. Some of the footfall that has deserted these centres during the crisis is unlikely to come back. This will push those malls into an even steeper negative spiral that will be unhelpful to the revenue and profits JCPenney can generate at those locations.
"Even if JCPenney did manage to navigate all these obstacles, its ability to reinvent the firm would be even more hampered that it was before by the weak state of its finances. The very best it could hope for would be to inch painfully and unconvincingly forward."
Given these "unfavourable dynamics," along with the company's debt pile, Saunders believes the most prudent way forward is to file for bankruptcy.
"Under the protection of Chapter 11, JCPenney can restructure and reassess its options. It would give CEO Jill Soltau more room for manoeuvre and allow her to take some of the tough decisions, such as store closures, that are needed.
"None of the current problems – from either before or during the crisis – are of Ms Soltau's making. Indeed, we believe she is the right person for the tasks that lie ahead.
"Before this crisis hit, JCPenney had a very narrow path to recovery. That path is now blocked. It needs to explore other options and chart a new way forward, or perhaps decide that the journey is finally over."
just-style understands the company is considering its options, and that no decision has been made.