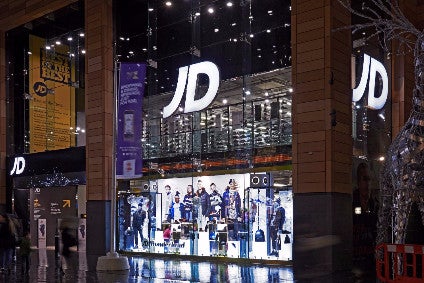 Sports retail giant JD Sports has dismissed reports executive chairman Peter Cowgill is to step down from the helm amid speculation the company is planning a succession.
The Times reported on Saturday (29 May) that JD Sports had stepped up succession planning for its boss Cowgill, who has been at the helm since 2004, after coming under pressure from investors.
In its annual report published on 27 May, JD Sports noted: "Additional succession planning has occurred throughout the financial year following concerns relating to the single appointment of the executive chairman."
It also noted: "This year has been succession planning in three key areas: the role of the chairman / CEO, the composition of the board and the strength and development of the senior management team."
In a statement this morning (1 June), however, the sports retailer said it is not engaged in a process to recruit a chief executive officer or chairman.
"JD can also confirm that it is continually reviewing the depth of its management team to ensure that the senior operational leadership team in the business has the necessary skills and experience to exploit the ongoing global development opportunities."
JD Sports has scheduled its second Capital Markets Day for 13 October 2021. The day is expected to be very operationally focused with presentations led by the JD senior operational team.
Cowgill did not address the reports in the company's statement but said: "In conjunction with the senior leadership team, I look forward to welcoming investors and analysts to our second Capital Markets Day and to sharing our strategy and execution plans for the further development of JD over the forthcoming years."