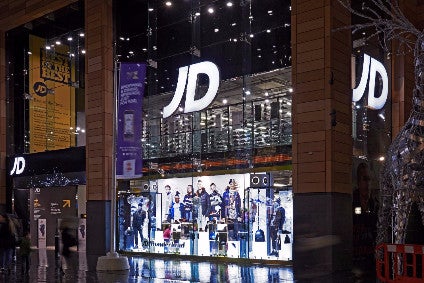 A decision by the UK competition watchdog to block the proposed takeover of Footasylum by JD Sports Fashion, Britain's largest sportswear retailer, has been quashed by the Competition Appeal Tribunal.
In a statement this afternoon (13 November), JD Sports said the case will now be remitted to the Competition and Markets Authority (CMA) for full reconsideration – meaning its previous order, which would have forced the group to divest the Footasylum business, will be cancelled.
"We have always maintained that this merger would provide significant long-term benefits to customers, colleagues and brand partners, and so we are very pleased with the Competition Appeal Tribunal's judgment today," said Peter Cowgill, executive chairman of JD Sports Fashion.
"The entire case will now go back to the CMA for re-consideration and we look forward to presenting further evidence which demonstrates the true extent to which the competitive landscape has evolved, in particular as a result of the unprecedented challenges caused by the Covid-19 pandemic."
The CMA blocked the proposed merger in May, saying it would lead to "substantial lessening of competition nationally" and leave shoppers with fewer discounts or lower quality customer service.
The deal had reached Phase 2 of the CMA's investigations in which decisions are made by independent inquiry groups chosen from the CMA's panel members who come from a variety of backgrounds.
In a statement today, the CMA said it is considering its next steps following the judgment which it noted supported the way in which it assessed the effects of the merger on consumers but found that it did not go far enough in its information gathering about the impact of the coronavirus.
"The CMA welcomes the Tribunal's strong endorsement of its approach to making sure that mergers don't leave UK shoppers worse off. Today's judgment reinforces the way in which we analyse and assess the evidence we receive in these cases, and the decisions we make to protect consumers," chief executive Andrea Coscelli said.
"However, we are disappointed that the tribunal disagreed with the CMA's approach to information gathering about the specific impact of coronavirus on the sector given the circumstances at that time. We will now take stock of today's judgment and carefully consider our next steps, including whether to appeal."
JD Sports saw both earnings and sales slide in its first half as weak footfall and additional costs associated with a shift in revenues to online channels during temporary store closures weighed on results.