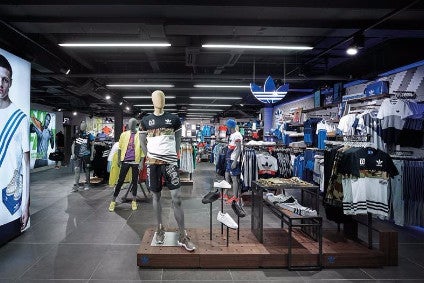 JD Sports says the provisional findings of the UK competition watchdog's probe into its acquisition of rival Footasylum are "fundamentally flawed" and demonstrate "a complete misunderstanding" of the market.
The sports retailer announced its takeover of Footasylum in September last year for GBP90.1m (US$119.4m). The Competition and Markets Authority (CMA) issued early 'Phase One' findings a month later, noting the move "could be bad for shoppers" through higher prices, worse choice in stores or reductions in service quality.
In its 'Phase Two' findings, published today (11 February), the CMA says the merger could result in a "substantial lessening of competition" in the retail supply of sports-inspired casual footwear and of sports-inspired casual apparel – both in-store and online – to consumers in the UK. It also said shoppers would get fewer discounts, receive a lower quality of customer service and enjoy less choice in-stores and online.
JD Sports hit back at the claims, saying the findings "do not reflect the intensive and dynamic competitive reality of the UK sports retail market today", where it says a large number of retailers selling third-party brands compete with each other and major online pure-players, in addition to the international brands selling directly to customers.
"The CMA's provisional decision is fundamentally flawed and demonstrates a complete misunderstanding of our market to an alarming extent, given its six-month review," says Peter Cowgill, executive chairman of JD Sports.
"The competitive landscape described by the CMA is one which neither I, nor any experienced sector analyst, would recognise. Just take a walk down any major UK high street or search for Nike or Adidas trainers on Google and you can see for yourself how competitive this marketplace really is."
JD Sports Fashion is a leading distributor of branded sportswear and fashionwear with over 2,400 stores across a number of retail fascias. In Sports Fashion these include JD, Footpatrol, Size?, Sprinter and Tessuti; while its Outdoor formats include Blacks, Millets and GoOutdoors.
In its response to the investigation, the sports retailer says the CMA had itself recognised that Footasylum has a less than 5% market share. "Therefore, it is clear that this transaction is small, both in the context of our increasingly international focused group and the extremely crowded marketplace in which we operate," JD Sports notes.
Kate Ormrod, lead retail analyst at GlobalData, believes the findings emphasise its "tough stance" on consolidation in the retail sector – all but putting the kibosh on the sportswear retailers' deal.
"It will evidently be a tall order to convince the CMA of the merger's merits given its concerns about reduced discounting and range, and poorer service, with the impact keenly felt by the retailers' younger shoppers, but JD Sports has committed to ploughing on. If it is unable to get the deal past the CMA it will only serve as a hiccup in its history and not the disaster it proved to be for Sainsbury's and CEO Mike Coupe with its axed Asda merger. Indeed other acquisition prospects are likely to arise for JD Sports, though outside of the UK."
Richard Lim, CEO, Retail Economics, believes the findings cast doubt on the future composition of the retail sector.
"The sector is evolving at a fierce pace with competition arising for previously unimaginable channels. This will only continue to accelerate and businesses will need to embrace change and reinvent themselves to remain relevant, which is at the heart of the proposed merger."
The CMA is inviting submissions on the provisional findings by 3 March, with a final decision expected by 11 May.