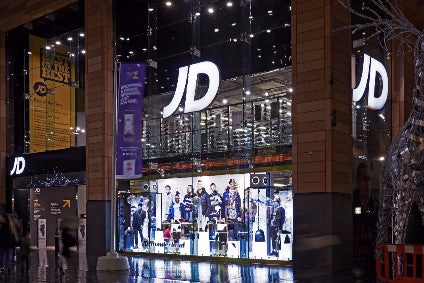 UK retailer JD Sports Fashion has upped its full-year guidance on the back of positive second-half sales and continued momentum in its international business.
In a trading update this morning (16 January) ahead of the release of its full-year results in April, the sports retailer said like-for-like store sales in the second half across the group's combined sports and outdoor fascias, including those in Europe, have been maintained at around 3%. Additional sales growth arose from both material growth in online trade and continuing overseas space expansion.
JD Sports said the performance was particularly encouraging when considered against the challenging comparatives provided by the significant levels of sales increases achieved in each of the last three years. The company also hailed the continued momentum in its international business – a fundamental pillar of JD's growth strategy – and a continued strong performance in sports fashion and progress in its outdoors fascias.
"I am delighted to report that we have maintained our positive performance from the first half of the year, which continues to demonstrate the capability and strength of our highly differentiated multichannel proposition," said chairman Peter Cowgill.
The company is now expecting headline group profit before tax for the year ended 3 February 2018 to reach around GBP300m (US$413m) against market expectations of GBP270m to GBP295m.