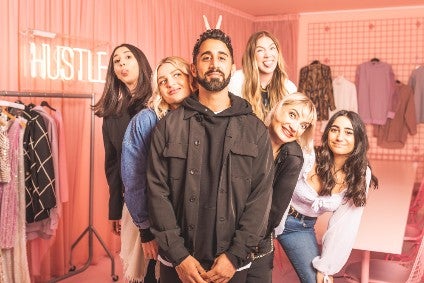 According to a Sky News report, JD Sports is among a number of parties in bid discussions with the founder of Missguided, Nitin Passi, and the company's advisers.
The rumour comes a week after JD Sports had its proposed takeover of rival Footasylum blocked by the UK Competition and Markets Authority once again, despite a successful challenge of an earlier ruling against it.
Citing city sources, the report claims talks between the online retailer and its suitors were not yet on the brink of a conclusion and "different structures" are being considered.
JD Sports' proposal is said to involve the acquisition of a controlling interest in Missguided.
However, a spokesperson for JD Sports declined to comment when approached by Just Style.
Missguided did not return a request for comment.
Last year, Missguided signed the Transparency Pledge, listing its tier 1 manufacturing facilities on its website.
It came after it was targeted as one of 16 UK fashion retailers quizzed by MPs on what they were doing to reduce the environmental and social impacts of the apparel they sell, amid concerns the so-called 'fast-fashion' business model encourages over-consumption and generates excessive waste.
JD, meanwhile, took a significant minority stake in UK lifestyle performance brand Gym King and a majority stake in Spanish online sports retailer Deporvillage earlier this summer.