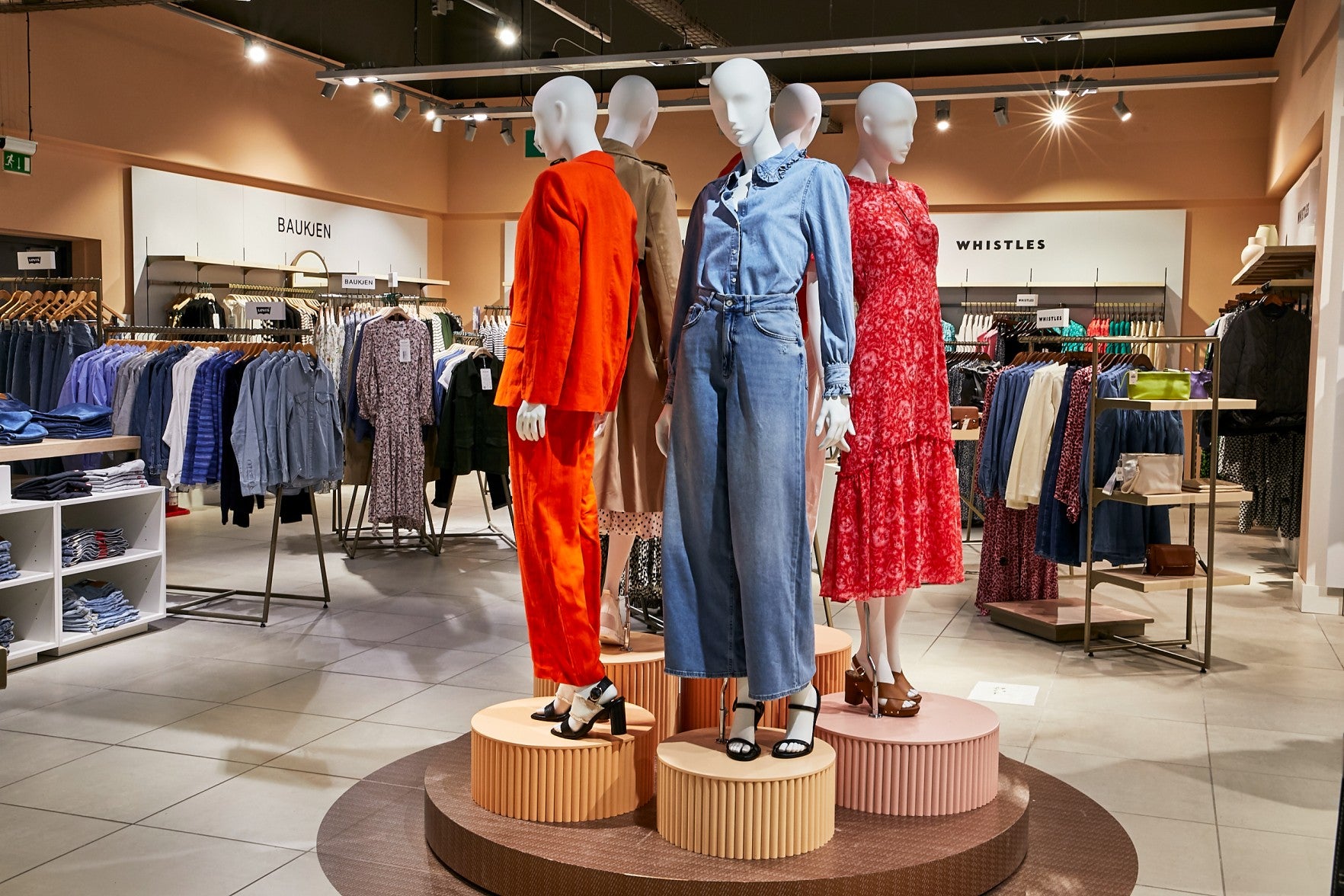 The owner of the Waitrose and John Lewis brands says it is following the mantra of "cost out" after a tough performance.
John Lewis Partnership results in brief
Total sales were GBP12.25bn (US$14.75bn), down 2% for the year-ended 28 January 2023. The John Lewis brand saw sales rise 0.2% to GBP4.94bn.
The group posted a loss before tax and exceptional items of GBP78m compared with a profit the year earlier of GBP181m, principally due to economic backdrop and inflationary pressures.
Loss before tax was GBP234m, down from a loss of GBP27m last year, largely due to property write downs.
Fashion weathers the storm
In the last year, John Lewis says it set out a clear pricing approach (good, better, best), brought stronger styling and design to own-brand Fashion and Home and introduced over 200 new brands which customers benefitted from.
The retailer said: "From an already strong base, we grew market share in Fashion, which combined signature own-labels, and new brand launches. We launched our new mid-tier own label range in September, and expanded our entry range Anyday, with 600k customers trying it for the first time. Of our 2.7 million Anyday customers, over 70% also bought from our mid-tier John Lewis & Partners range and more than 75% bought items from our branded ranges, during the year.
"The strength of our offer and expertise is also evident in the record number of personal styling appointments, with over 60,000 in the year, and nursery advice appointments, at over 21,000. We are committed to reducing waste and launched our new fashion rental service with over 3,000 customers registered on the site. We also partnered with thelittleloop to offer 1,500 John Lewis own-brand childrenswear products to rent."
The year ahead
Sharon White, partner and chairman at John Lewis Partnership, explained that inflation had a major impact on the Partnership and sent its costs soaring by almost GBP180m last year.
Sharing her outlook for the year ahead, White said: "Looking ahead, the external environment is no less uncertain. Even as headline inflation is starting to fall, the Partnership is still seeing costs rise.
"Faced with a more challenging environment, we have adapted the Partnership Plan to improve the profitability of the business, tripling our target for efficiency savings from GBP300m to GBP900m (by January 2026). The mantra for the year is cost out, margins up and customer focus."
Earlier this week, John Lewis Partnership announced the appointment of John Lewis' first ever chief executive.
Nish Kankiwala has been a non-executive director of the John Lewis Partnership since April 2021. He is a former Chief Executive of Hovis and has held senior roles at Burger King and PepsiCo. He will take up the new Chief Executive role on 27 March and remains a member of the Partnership Board.
White said: "I'm delighted that Nish is to be Chief Executive. Since joining the Board in 2021, Nish has developed a deep understanding and appreciation of the Partnership model and has provided counsel on our transformation. He will be able to supercharge this in his new role while protecting the Partnership's ethos.
"Nish and I will work closely to ensure the Partnership thrives for another century. The new structure allows me to focus on the preservation of the Partnership model and our distinctive character, on the strategy for the Partnership and our big commercial choices. Nish will draw on his significant transformation experience to drive performance and profitability day to day."
Analyst viewpoint
Zoe Mills, analyst at GlobalData, says: "As a midmarket player operating amidst the cost-of-living crisis in the UK, this financial year was always set to be tough for John Lewis and Partners.
"The Partnership has reported a loss before Partnership Bonus, tax and exceptional items of GBP78m, down from a profit of GBP181m the prior year, with a decline in trading operating profit across both Waitrose & Partners and John Lewis & Partners playing a significant role in this."
However, Mills adds that John Lewis and Partners' fashion division was its strongest category, with sales up approximately 10%. She adds, "This will have been driven by its clear pricing strategy of good, better, best. Within its fashion division, it has also been successful in enticing shoppers into stores via its Anyday range, highlighting how integral its investment in a more entry-level brand was."
Last October, the John Lewis Partnership said it was committing to more sustainable sourcing of cotton, cashmere and polyester under new targets in a bid to achieve zero-deforestation.