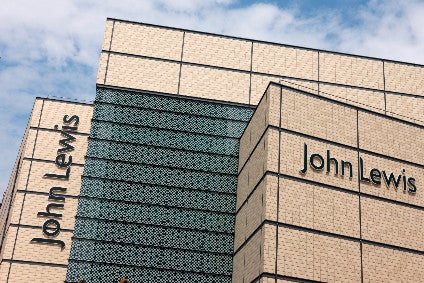 UK High Street retailer the John Lewis Partnership has revealed plans to slash up to 1,500 head office roles between now and next April as part of its bid to return to sustainable profits by 2025.
In a statement today (4 November), the group – which operates the John Lewis & Partners department stores and Waitrose supermarkets – said it will simplify how it works and delayer its structures, with the job cuts expected to save GBP50m (US$65m).
The move marks the next phase in the group's five-year plan aimed at delivering GBP400m profit by 2025 and investing in more digital and virtual shopping services. Unveiled last month, the Partnership Plan sees the group commit GBP1bn to accelerate its online business and transform its shops.
To do this, the Plan set out a target to make GBP300m in annual savings by 2022 through operational efficiencies throughout the business.
"A key part of our efficiency plan is to create an agile, and flexible head office that is even closer to customers and frontline Partners. We have shown through the pandemic how well we can work at pace, and we want this to continue," the group said.
"This is a difficult decision for the Partnership to make and we will be consulting with affected Partners about the proposals. Wherever possible, we will seek to find new roles in the Partnership for Partners whose roles become redundant."
In addition, the group has announced its executive director of finance, Patrick Lewis, is to step down at the end of the year, following a 26-year career with the Partnership.
He will be succeeded by Bérangère Michel, currently executive director of customer service and former finance director for John Lewis.
The group will not recruit a new executive director for customer service, with those responsibilities transferring to James Bailey, executive director for Waitrose, and Pippa Wicks, executive director for John Lewis.
"Our Partnership Plan sets a course to create a thriving and sustainable business for the future. To achieve this we must be agile and able to adapt quickly to the changing needs of our customers," chairman Sharon White said.
"Losing Partners is incredibly hard as an employee-owned business. Wherever possible, we will seek to find new roles in the Partnership and we'll provide the best support and retraining opportunities for Partners who leave us."
In September, the Partnership revealed a loss before tax in the first half of GBP635m (US$822m), with its robust online operation propping up the business.