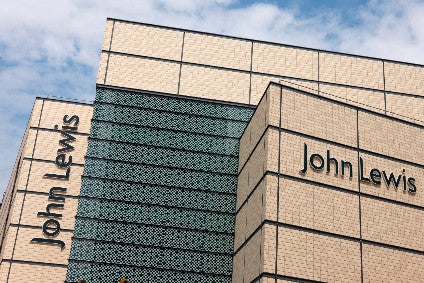 Designed in-house, the new Anyday fashion range will launch next week, offering casual everyday style for the whole family.
The John Lewis Partnership says its head of design Iain Ewing guided his team to create a 700 piece range designed around key shifts in attitudes towards clothes, with a focus on 'two-mile wear'; casual clothing that is comfortable enough to wear at home and stylish enough to venture out in.
Each piece in the range maintains the John Lewis promise of quality and trust; all cotton is backed by the Better Cotton Initiative (BCI), where possible polyester is 100% recycled and the Viscose is Ecoveraro.
Anyday launched in home, technology, and nursery in April this year. The expansion of the brand into fashion and additional products in its home boosts the brand's total product offering by 53% to more than 3,600 items.
"Anyday continues to be a stepchange for us, modernising John Lewis, bringing inspiration and quality to a wider audience," says Pippa Wicks, executive director at John Lewis. "Sales and customer feedback since our spring launch has been brilliant, our customers have described it as modern, vibrant, inclusive and accessible.
"Our fashion customers are optimistic and open-minded in their outlook, they look for unique, sustainable, trend-driven products at a great price and I truly believe Anyday offers all of this to them."
Anyday fashion will launch on 13 September with prices ranging from GBP4 (US$6) for children's leggings to GBP95 ($131) for men's puffer jackets made from recycled wadding.
As with homeware, the John Lewis Partnership says the brand is its most affordable to date, noting prices are on average 20% lower than its current own-brand ranges.
Earlier this summer, the Partnership said it is planning a shake-up of store management which could see around 1,000 jobs axed at John Lewis and Waitrose.