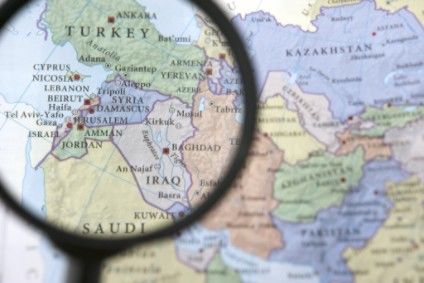 Jordan saw its garment, textile and leather goods exports increase nearly 10% in its last fiscal year but the Government needs to consider investment and attention to trade deals if the sector is to continue on its growth trajectory.
Garment, textile and leather goods exports reached JD1.29bn (US$1.82bn) in 2017, from JD1.17bn a year earlier, representing growth of 9.6%, according to figures from the Syndicate of Garments and Textile Factory Owners in Jordan.
The textile sector includes 11 sub-sectors that operate under the umbrella of the Jordan Chamber of Industry (JCI). These are non-woven fabrics, shoes, textiles, fabrics, knitted fabrics, knitting products, non-woven textiles, embroideries, handmade garments, garments, clothing accessories, leather bags, leather products, carpets, and floor coverings.
In a statement earlier this week, deputy chairman of the Syndicate, Ihab Qadri, stressed the importance of addressing challenges facing the sector such as high energy costs, a lack of trained Jordanian labour, the instability of legislation, the recruitment of expatriate labour and the urgent need for funding.
Qadri also highlighted the need for the Government to review its trade agreements with various economic blocs, and for authorities to act on the flood of imported products making their way into the local market.
Garments manufactured in Jordan currently enjoy preferential duty-free and quota-free access to the US under the terms of a Qualified Industrial Zones (QIZ) Agreement, making it Jordan's primary market for garment exports. In 2001, a Free Trade Agreement between Jordan and the US further expanded the sector. The country also benefits from FTAs with the European Union.
In his statement, Qadri said the sector needs to focus on academic and vocational education. The textile sector, the focus of many foreign investments, has a great ability to provide employment opportunities for Jordanian workers once they are trained and rehabilitated, the deputy chairman said.
He pointed the role of the industrial chambers in developing the sector's human resources capabilities, promoting its garment and textile products in foreign markets, networking among industrialists, entering new export markets, and supporting its ability to compete locally against imported products.
Qadri stressed the importance of the Syndicate in consolidating the role of the sector and networking with all stakeholders through a new mechanism of work based on studies, prioritization and analysis, as well as evaluating, planning and identifying short-term and long-term plans.
According to an overview of Jordan on re:source by just-style, a new online strategic planning tool, the apparel industry in Jordan makes up nearly 20% of the country's total exports.
The local apparel industry has enjoyed enormous growth since 1996. However, the country's economy has been buffeted by ongoing conflicts in Syria and Iraq. There has been a severe influx of refugees fleeing Syria. Yet many of these refugees have found work in the local apparel industry.