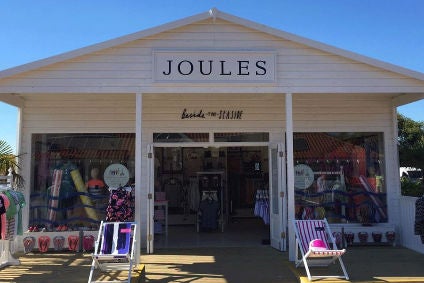 PROOFED Joules has elected to switch to Centric Software's Product Lifecycle Management (PLM) platform to increase visibility and awareness in its supply chain, and to provide a central source of truth for product development.
Joules is a premium lifestyle group that designs and sells branded clothing, footwear, accessories, and homeware for the whole family. The company was founded in 1989, when Tom Joule started to sell clothing at a country show in Leicestershire, and today caters to over 1.7m active customers through its digital platform, retail stores in the UK, and at country shows and events. The brand also operates internationally in its target markets of the US and Germany, which are served by wholesale partnerships and dedicated websites.
As Joules adjusted to the post-pandemic new normal, the business saw the need to leverage an increased level of agility and transparency across all areas. Increased cost and longer timelines in global freight during the pandemic required that all products were being developed in the most efficient and cost-effective ways possible.
"Joules has and continues to grow very quickly," says Kellie Hubbard, senior programme manager at Joules. "The business is not the same one which originally scoped, and implemented the legacy PLM system we operate currently. We knew that in order to achieve our future growth ambitions, we would need to update this core system, in order to provide our teams with the right tool to support them in producing our future product ranges."
Hubbard explains it was important to Joules that one system covered as much of the development process as possible.
"To have that one version of the truth for product data, which is so vital to the product teams and the wider business. We did see other vendors with broader industry bases but felt the nuances of our processes would be better navigated and supported with a fashion industry expert."
Digital sales now account for 70% of Joules' overall business. "We think of ourselves as more of a digitally-led platform," says Nick Jones, CEO of Joules. "Stores remain a key part of our strategy and multi-channel model. They not only drive revenue and customer acquisition but clearly communicate our brand and values. Looking ahead, we see the role of physical sales evolving to support the growth that we expect to generate through digital."
As a brand heavily inspired by the environment, Corporate Social Responsibility is high on Joules' agenda. The business has set ambitious sustainable materials targets and is looking to achieve new levels of visibility and awareness across the supply chain, thanks to the ability of Centric PLM to interface with systems like TrusTrace, a digital platform for product traceability and supply chain transparency.
Centric PLM will help Joules achieve these goals via standardisation of workflows, having one version of the truth in product development, and visibility into processes, all within one centralised, online platform. The business expects those features to combine in order to make them more effective and efficient, and ensure the focus remains on creating great products for their customers.
"While we anticipate saving time, based on current standards, our plan is to reinvest that time to support future growth," Hubbard says. "We anticipate the key product development functions to see time savings of approximately 15% across the entire process. From our perspective, the time saving is better expressed as an ability do more, and do better, with the same resources."
Joules recently swung to a profit for the year ended 30 May, with its performance underpinned by continued digital growth, the strength of the Joules brand, and increasing diversification of revenue streams.