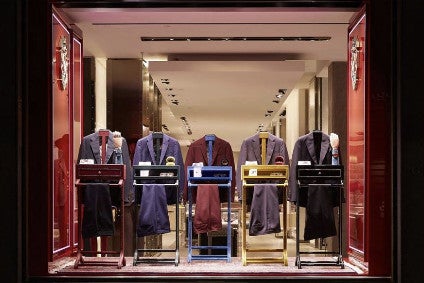 Luxury French fashion house Kering has booked "record high" full year profits that saw a net profit jump of 108% to EUR3.7bn on the back of healthier full-year sales.
Operating income rose 46.6% to EUR3.9bn at the Gucci and Saint Laurent owner.
On a reported basis, group sales were up EUR26.3% and on a comparable basis, up 19.4% to EUR13.6bn, with Gucci bringing in the biggest growth.
François-Henri Pinault, chairman and CEO, comments: "2018 was an excellent year for Kering and its houses. Once again, we significantly outperformed our sector. In an environment that was generally favourable but grew increasingly complex, Kering generated EUR2.8bn in incremental revenues and EUR1.3bn in additional EBIT compared to 2017.
"Our healthy, balanced and profitable growth reflects skilful execution of our strategy, rigorous financial discipline, and a shared culture emphasising responsibility and commitment. Having worked throughout the year to strengthen the group and its brands, we have the ambition and the means to sustain our profitable growth momentum."
A Kering subsidiary, Luxury Goods International, is currently under investigation by Italian authorities an alleged EUR1.4bn unpaid tax bill.
The group says it contests the findings of the audit report "in terms of both substance and amount" but continues to "fully cooperate with the Italian tax authorities in complete transparency in order to defend all of its rights."