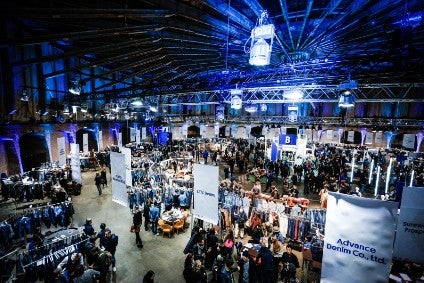 In the face of rising infection rates, low global vaccination rates, looming travel restrictions and gloomy warnings from health officials, producers have announced the cancellation of Kingpins New York.
The event, originally scheduled for 6-7 December, was to be Kingpins' return to physical shows.
"After careful consideration and with a heavy heart we have decided to once again cancel another physical show due to the current pandemic situation," said Andrew Olah, founder of Kingpins Show. "The New York show would have marked two years between physical shows and we were eagerly looking forward to welcoming back the denim community in the USA. We thought our show would be an ideal time to kick off the Christmas season, rejoicing in the belief that the pandemic was behind us."
The Covid pandemic continues to rage across the globe and lockdowns are common in many denim-producing nations. According to John Hopkins Coronavirus Research Center, Egypt, Bangladesh, Vietnam, Taiwan, Pakistan, Thailand, India, Indonesia, and Tunisia all have between 3-15% of their citizens vaccinated. Plus, as the United States' own infection rates rise and cold weather pushes people indoors (where Covid transmission is easier), foreign travel is beginning to look less certain.
Kingpins, as the seminal denim-only trade show, set the standard for what a global trade show could be for the denim supply chain and brands. Organisers say they do not wish to move forward with an event that does not offer exhibitors and attendees the level of access, insight, and inspiration that they have come to expect from Kingpins Show.
Kingpins Show will continue to offer digital shows, digital information, and seminars. Kingpins24 Global (formerly Amsterdam) will take place on 19-21 October, while Kingpins24 Latin America will occur on 9-10 November.
Click here for Just Style's coverage of the recent Kingpins24 virtual event.