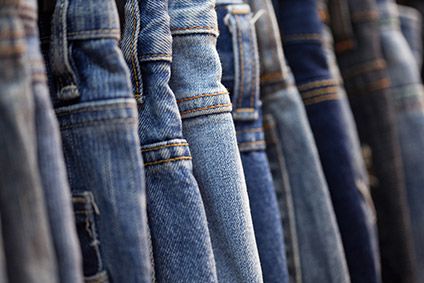 Kingpins' online marketplace, Kingpins Exchange, is set to go live in mid-October, as the denim trade show announces plans for its upcoming digital denim event Kingpins24 Canada.
Earlier this year Kingpins said it would launch Kingpins Exchange, a collaboration with Material Exchange, as part of creating greater opportunities for business and build new ways for brands to conveniently source denim fabrics from Kingpins' exhibitors. The goal is to provide denim brands with tools to be able to source denim and denim related fabrics instantly, view detailed product data online and help buyers make informed decisions about the materials needed for product design and creation process.
Founder of Kingpins' Andrew Olah says in a pandemic world, the tool "will have more value than ever," cutting down on costs and travel-time of selling and sampling fabrics.
Kingpins Exchange is set to make its online debut around 20 October.
In a separate announcement, Kingpins announced its digital denim event Kingpins24 will go live at 12PM Eastern / 9AM Pacific on 22 September in an "abbreviated format", a departure from the multi-day, 8-hour livestreams of previous Kingpins24 events and is a response to the Kingpins community voicing interest in shorter, bite-sized events alongside the more full-scale Kingpins24 seasonal events.
The show will feature a two-hour livestream of live and pre-recorded content and will be co-presented with Canada-based Ani Wells of Simply Suzette.
"Kingpins continues to explore digital ideas and opportunities and we are excited to collaborate with Ani on Kingpins24 Canada. As a Canadian it is refreshing for me to be able to shine a spotlight on my homeland – which rarely features in conversations about denim but is home to a lot of interesting and engaged denim players," said Olah. "This week we announced the exciting news about Kingpins Exchange, our new online denim marketplace and digital denim showroom platform, which will allow us to serve our community's supply chain sourcing needs. Kingpins24 will be the place where we gather to share ideas, innovation, inspiration and education and it will be fluid in its format."
Topics for Kingpins24 Canada will range from new models of business to future-proofing brick-and-mortar retail, and circularity in denim design. Brands and designers joining will include the godfather of denim Adriano Goldschmied; designer and consultant Malin Ekengren; Denim Dudes' Amy Leverton; Brandon Svarc of Naked & Famous; Kelly Drennan, founder of Fashion Takes Action; Philippe Cantin, senior director of Sustainable Innovations and Circular Economy at the Retail Council of Canada; and Sabine Weber of Sustainable Strategies & Solutions. Wells, Olah and Vivian Wang, Kingpins Show's managing director, will act as hosts of Kingpins24 Canada.
Kingpins24 launched in April 2020 in the wake of the cancellation of Kingpins Amsterdam and held a second event in June 2020 after the cancellation of the Kingpins New York show. In total, more than 4,000 denim industry professionals have tuned in for Kingpins24 livestreams and the events have seen more than 38,000 views of on-demand content.