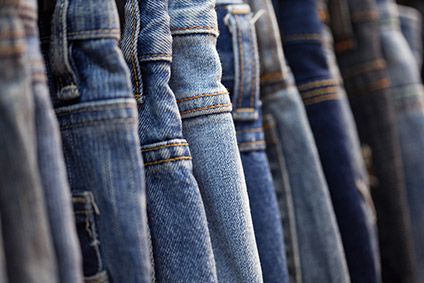 Denim trade show Kingpins will in future require all exhibiting denim mills to meet or exceed standards in the areas of corporate social responsibility (CSR) and environment and chemical usage, as part of a bid to improve excellence in the apparel industry.
Starting with Kingpins Amsterdam in April, the first required standard will address CSR. Organisers say they will offer "clear guidance and support" to exhibiting mills and, as part of the process, exhibitors will be engaged in open discussions about standards and expectations related to certifications across all designated categories.
Kingpins says it believes industry trade shows are in a position to simultaneously help the denim industry be more responsible and support brands and retailers choose best-in-class suppliers by requiring exhibitors to comply with the highest industry standards.
"For example, in social compliance, we have found that virtually none of our denim mills have an SA 8000 certification or a WRAP certification, which is disappointing," says Andrew Olah, founder of Kingpins Show and Kingpins Transformers. "We are unaware of any trade show where exhibitors are required to have any standards so Kingpins has decided to implement a new approach to make shows more than a window display."
Rather than develop a new CSR standard programme, Kingpins will review the many existing industry standards and certifications (SA8000, WRAP, BSCI, ETI, FLA, SEDEX-SMETA etc) and require its exhibitors to select one to implement.
And once Kingpins has established its standard protocol, the organisation will share all its information with other trade shows in the hopes that they use the standards criteria for their exhibitors as well.
"There will be much more to say in the future as we add new requirements for our exhibitors to meet," adds Olah.
For exhibitors and attendees wishing to learn more about CSR, Kingpins will host a seminar that will focus on how denim mills can attain standards by 2020 and what that means to brands and retailers. It will be presented by Worldwide Responsible Accredited Production (WRAP) and Social Accountability International (SAI).