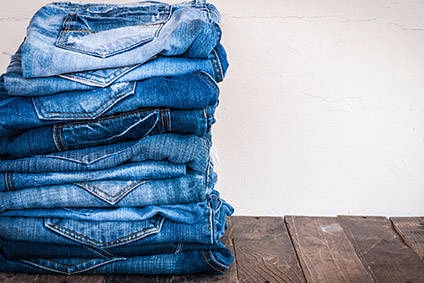 Kingpins24, the online edition of denim trade show Kingpins, returns next week with presentations from The Lycra Company, Cone Denim, Saitex, and Orta.
The online event will run from 20-22 April with the opening day focusing on inspiration, the second on innovation, and the final day of the event dubbed 'Earth Day' with presentations drilling down on circularity and sustainability.
Among the sessions on the first day will be a series of mini-interviews from the factory floor presented by Saitex and moderated by Andrew Olah, founder of Kingpins. The afternoon will also see a session hosted by Orta entitled 'Advancing a circular economy'.
The agenda for the following day includes a panel discussion on future technologies of denim with representatives from Advance Denim, Browzwear, and Kilim Group, while 'Earth Day' will see the Conscious Fashion Campaign team with Nudie Jeans to present 'Driving climate action within the fashion industry'.
The closing day will also include a session called 'Road to mission zero' hosted by Jeanologia and Cone Denim, and a panel discussion on water use with representatives from Bossa, Denim Clothing Company, Naveena Denim Mills, Prosperity Textile.
In order to reach members of the Kingpins community from all corners of the globe, the Kingpins24 livestream will begin at 1 pm Amsterdam/7 am New York City/7 pm Hong Kong.
Click here and here to see just-style's coverage from previous Kingpins24 events.