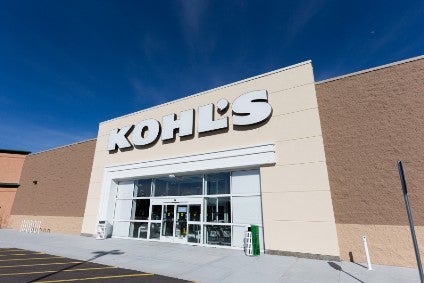 In a statement this week, Kohl's said it has been sent letters that detail interest in taking over the company.
Wisconsin-based Kohl's added its board of directors will determine the course of action that it believes is in the best interests of the company and its shareholders.
"Shareholders are not required to take any action at this time," it said, adding the company does not intend to further comment publicly on these matters unless it determines it is in the best interests of shareholders to do so.
The statement comes as shares in Kohl's soared 36% on Monday (24 January) after a report published by Reuters claimed private equity firm Sycamore Partners had approached the department store chain with a potential takeover offer of US$9bn.
"A source said on Sunday Sycamore was willing to pay at least $65 per share, implying a 39% premium to the last closing price. Starboard Value-backed Acacia Research last week offered to pay $64 a share," the report said.
Sycamore told Just Style it has no comment when questioned on the claims, while Starboard Value and Acacia Research did not respond to a request for comment at the time of going to press.
Reporting its most recent quarterly results in November, Kohl's said
third-quarter net sales and earnings exceeded expectations
, with the company raising its full-year 2021 financial outlook. Third-quarter net sales increased 15.5%, while total revenue amounted to US$4.6bn, compared to $3.98bn a year prior. Comparable sales in the period were up by 14.7%.
The company moved to a profit in the period, reporting net income of $243m, compared to a net loss of $12m last time.