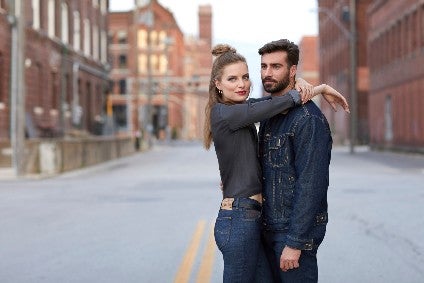 Kontoor Brands has completed its separation from VF Corporation and is now a global, independent, publicly traded company that will trading today (23 May) on the New York Stock Exchange.
The move comes three weeks after VF Corp was given the green light by its board of directors to proceed with the spinoff of its jeans and outlet businesses, which includes brands such as Lee and Wrangler.
First announced in August of last year, the deal frees VF to sharpen its focus as a global clothing and footwear powerhouse focused on brands such as The North Face, Timberland and Vans.
"This is a historic day for everyone connected with Kontoor as we now accelerate to the next stage of our journey as a public company," says Scott Baxter, president and CEO of Kontoor Brands.
"Since the separation from VF was first announced last August, we have planned for this moment and we are fully prepared to succeed. We are grateful to the VF and Kontoor teams that worked collaboratively to stand-up this terrific organisation. We have a historic opportunity ahead of us. We are confident that Kontoor and its brands are positioned for value-creating performance."
Along with Baxter, Kontoor's executive leadership team includes Rustin Welton as vice president and CFO, Tom Waldron, vice president and global brand president of Wrangler, and Chris Waldeck, vice president and global brand president of Lee. Both Waldron and Waldeck are responsible for their respective brand's global business, including marketing, sales and distribution.
Sara Bland serves as vice president, chief strategy officer, while Randy Fortenberry has been named vice president, global supply chain.
Strategic priorities
Looking ahead, Kontoor says it is focused on pursuing five strategic priorities:
Scaling its advantage in the core denim business;
Accelerating its positions in high-value segments, channels and geographies;
Building advantaged positions to reach new consumers;
Driving an unwavering focus on margin expansion and improving capital efficiency; and
Creating a highly engaged and performance-driven team.
Last month, VF said it expects full-year revenue and earnings guidance at Kontoor to be lower year-on-year, as a result of operational actions related to the separation.