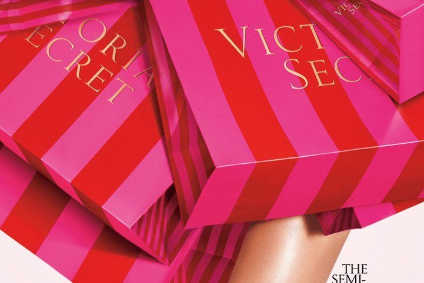 L Brands has sold a majority stake in its Victoria's Secret business to private equity firm Sycamore Partners, in a deal worth $525m.
The agreement will see Sycamore Partners take a 55% stake in the Victoria's Secret Lingerie, Victoria's Secret Beauty and Pink brands – and gives the brand an enterprise value of $1.1bn – while L Brands retains a 45% minority stake. The move also sees Bath & Body Works, the more profitable of the group's businesses, repositioned as a stand-alone company. This is something investors have long called for, with Victoria's Secret blamed for dragging down the performance of Bath & Body Works.
Over the Christmas period, sales at L Brands fell by 4%, and Bath & Body Works saw a 9% uplift – with both stores and online contributing to growth – whereas Victoria's Secret saw holiday comparables tumble 12%.
CEO Leslie Wexner will also step down following the closing of the transaction, following speculation earlier this year he planned to quit the group.
"We believe this structure will allow Bath & Body Works – which represents the vast majority of 2019 consolidated operating income – to continue to achieve strong growth and receive its appropriate market valuation. The transaction will also allow the company to reduce debt," Wexner says.
"We believe the separation of Victoria's Secret Lingerie, Victoria's Secret Beauty and Pink into a privately held company provides the best path to restoring these businesses to their historic levels of profitability and growth. Sycamore, which has deep experience in the retail industry and a superior track record of success, will bring a fresh perspective and greater focus to the business. We believe that, as a private company, Victoria's Secret will be better able to focus on longer-term results. We are pleased that, by retaining a significant ownership stake, our shareholders will have the ability to meaningfully participate in the upside potential of these iconic brands."
Stefan Kaluzny, managing director of Sycamore Partners, adds: "We have long had great respect and admiration for L Brands and its success in building a world-class portfolio of lingerie and beauty brands. With unmatched global brand awareness and customer loyalty, we believe there is a significant opportunity to reinvigorate growth and improve the profitability of Victoria's Secret. We look forward to partnering with the leadership team to pursue these objectives."
Updating its fourth-quarter outlook, the company says it expects to report a comparable sales decline of 2%, consisting of a positive 10% comp at Bath & Body Works and a decline of 10% at Victoria's Secret. The company adds it "remains comfortable" with its previous guidance for fourth-quarter adjusted earnings per share.
"Reassess and rebuild"
Commenting on the deal, Neil Saunders, managing director of GlobalData Retail, says: "That L Brands has opted to sell a majority stake in Victoria's Secret is a tacit recognition that the brand was on the road to nowhere under its previous leadership. This is underlined by the departure of Les Wexner as CEO and chairman of the company.
"While still a retailer of significant scale, Victoria's Secret has become increasingly detached from the consumer zeitgeist. Management has seemingly recognised this to be the case on many occasions but has always lacked the will or the knowledge to make the necessary changes. This has resulted in a steady decline in both customers and sales and the loss of a significant amount of market share.
"The deal with Sycamore potentially gives Victoria's Secret a chance to reassess and rebuild. However, the transaction itself is not a solution, that can only come from a process of reinvention, which will take both time and money to enact. This is one of the reasons why the sale of the 55% stake netted a relatively slim $525m; the truth is that the Victoria's Secret brand no longer attracts a premium in the way it once did.
"In our view, Sycamore will be keen to maximise its investment and its closer involvement with the company will bring new thinking and ultimately a new positioning for the brand. We expect this to be more authentic, less sexualised, and more attuned to the way most consumers now think. In product terms, we expect merchandise will still be fashionable and fun, but more emphasis will be placed on comfort, functionality, materials and making consumers feel good about themselves.
"This transformation will not happen overnight; it is not as simple as simply flicking a switch to turn off a proposition that has been misaligned for years. The board will need to be careful in charting a new course that resonates with consumers and addresses new competitive challenges such as the rise of rival brands like Aerie.
"Today's transaction could have been avoided if L Brands had taken decisive action on Victoria's Secret a long time ago. That it didn't has cost the company what was once a key brand and has diminished its sale value. Ultimately, that is the price of being asleep in a market that has become more woke."