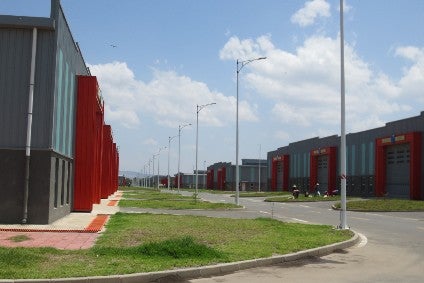 Apparel label business ITL Intelligent Label Solutions has become the latest firm to set up premises in Ethiopia's Hawassa Industrial Park, in a move it claims makes it the first global apparel label manufacturer to establish a factory in the country.
The facility is the latest in a series of new wholly-owned factories being set up by the ITL Group as a key component of its long term growth strategy. It will manufacture both screen and rotary printed fabric labels, heat transfers, stickers, RFID labels, and digitally prints paper tickets and will finish woven labels from stock in order to provide a full product range with maximised local production.
"ITL is the first global apparel label manufacturer to set up a factory in Ethiopia and we see it as a strategic opportunity to support a number of key apparel retailers in their quest for shorter lead times and lower costs in response to the consumer demands for more dynamic exciting fashion at competitive prices," says Chris Currie, ITL's executive director for emerging markets.
A greenfield park with 300,000 sq metres of factory space, Hawassa Industrial Park is the largest industrial park in Africa and was inaugurated in 2016. It has its own waste management and recycling plant to ensure close to zero impact on the environment, alongside its own customs clearing facility, as well as other facilities such as accommodation and banking.
See also: How Ethiopia's flagship textile and apparel park is taking shape