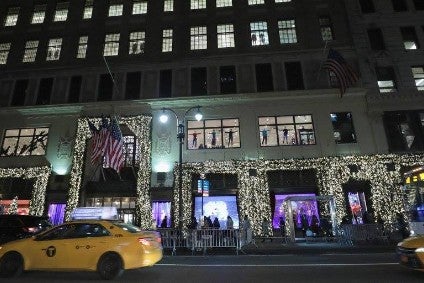 Fashion rental subscription service Le Tote has filed for Chapter 11 bankruptcy protection alongside Lord & Taylor, the department store chain it bought just last year.
Le Tote, whose business model lets women rent clothing and accessories for a flat monthly fee with the option to purchase items at a discount, made the filing with the US Bankruptcy Court in Richmond, Virginia, yesterday (2 August). The company is preparing to submit a reorganisation plan with the court.
According to the filing, the company has around US$137.9m of debt obligations. It bought Lord & Taylor's brand and e-commerce site from Hudson's Bay for $100m in a deal that closed in November 2019. The company operates 39 brick-and-mortar stores and employs 651 staff.
In response to the Covid-19 pandemic, Le Tote temporarily closed all Lord & Taylor retail locations in March, although it continued to operate the Le Tote and Lord & Taylor websites.
As part of the deal to buy the luxury retailer, for at least the first three years, Hudson's Bay agreed to maintain the rent payments owed by Lord & Taylor at the locations operated by Le Tote.
While, starting in 2021, Hudson's Bay and Le Tote agreed options to reassess the Lord & Taylor store network. This could include the Canadian company "recapturing" and redeveloping some locations.
According to Le Tote, its companies reported revenue of around $253.5m in 2019.
The retail group joins others that have succumbed to bankruptcy during the pandemic, including Tailored Brands, Ascena Retail Group, J.Crew, and JCPenney.