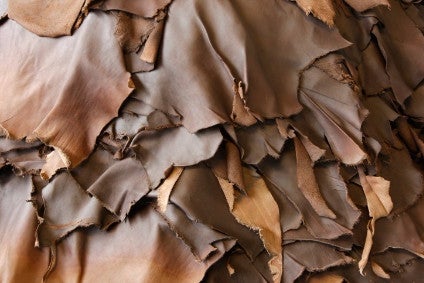 Leather Quimica SLU gained the conformance after successfully completing the Chem-MAP ZDHC Certification process.
Chem-MAP verifies chemical and stewardship processes, ensuring that the applicant company's formulations conform to the limits of the ZDHC Manufacturing Restricted Substances List (MRSL) and demonstrating its focus on improving upstream chemical management and, ultimately, to reduce its chemical footprint.
Leather Quimica produces chemical specialities for leather sector. Since the company started, its aim has been to offer innovative processes so that its clients can have a competitive advantage. In 2021, being able to focus on achieving ZDHC Level 1 has added to the company's objective of offering the best technologies for the leather sector.
"Companies undertaking the Chem-MAP programme are giving a clear message that they are committed to sustainable chemistry," says Georgina Mawer, head of Chem-MAP. "Leather Quimica SLU achieving ZDHC MRSL Level 1 is a positive step forward for chemical transparency and sustainability in the leather supply chain."
Jordi Carreras technical manager of Leather Quimica, adds: "We are proud that Leather Quimica SLU have achieved ZDHC Level 1 conformance after a successful partnership with the Eurofins |Chem-MAP Certification process. This process is part of Leather Quimica SLU's commitment to achieve more sustainable leather through responsible chemical inputs. Achieving ZDHC Level 1 conformance supports our ongoing commitment to achieving our long-term goals."
Earlier this year, leather chemicals and coatings company Stahl achieved the highest level of ZDHC Gateway compliance for its wet-end and leather finishing products.