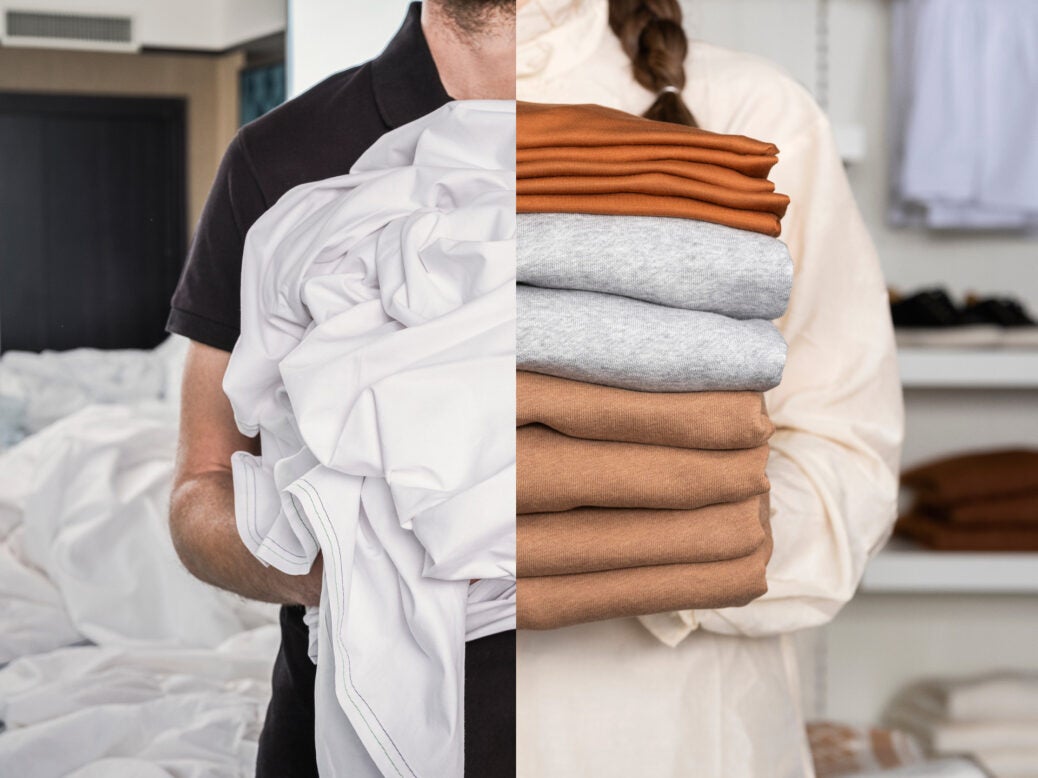 The two companies signed a cooperation agreement today (2 June) to share their knowledge and develop processes together. An expansion of the capacities for the production of cellulose from used textiles is also planned.
The textile industry is one of the sectors with the highest environmental impact. Millions of tonnes of textile waste are produced every year, most of which ends up in landfills. With the aim of transitioning to a circular economy, both Lenzing and Södra dealt with the problem independently, with each already having developed suitable solutions for themselves.
Södra's OnceMore dissolving pulp technology separates the cotton and polyester in poly-cotton blends, which are among the most widely used textiles on the market. The pure cotton fibres are then added to Södra's wood-derived textile pulp, which can, in turn, be used to make new textiles.
OnceMore pulp is also used, among other things, as raw material for the production of Lenzing's speciality fibres of the Tencel x Refibra brand.
In addition to processing 25,000 tonnes of textiles annually, the collaboration also aims for OnceMore pulp to consist of equal parts wood raw material and recycled textiles by 2025.
"The cooperation with Södra is an important milestone in our endeavours to implement our ambitious climate and sustainability goals," says Christian Skilich, member of the Lenzing Group's executive board. "One company alone cannot solve the pressing textile waste problem. Proactive partnerships like this enable us to make progress and bring about real systemic change."
Lotta Lyrå, president and CEO of Södra, adds: "With OnceMore pulp, Södra has created a worldwide unique solution for processing recycled textile waste into new textiles. With Lenzing as a partner, we are now embarking on the next stage of our journey and will develop a first-class recycling solution for the textile value chain.
"With new investments, we will also expand our production capacity for OnceMore pulp tenfold in the course of 2022 and increase the proportion of recycled textiles in the product. These are important steps on the way to realising our long-term goal: to create a circular textile industry."
Södra hit a new milestone in December with its OnceMore technology reaching 20% recycled content.