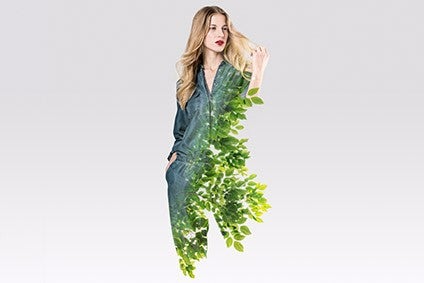 Austrian cellulosic fibre producer Lenzing says it has seen a significant improvement in the third quarter after a Covid-19-related slump in the fibre market but has issued a cautious outlook for the remainder of the year.
In the first three quarters of 2020, Lenzing said it successfully responded to the "extremely difficult market environment" of increased pressure on prices and volume due to the pandemic by implementing a broad package of measures.
The immediate effects of Covid-19 increased the pressure on prices and volumes in the textile fibre segment, particularly in the second quarter, but an increase in demand towards the end of the third quarter for wood-based speciality fibres had a positive impact on sales and earnings. This, however, was still below last year's level.
As a result, revenue declined by 26.1% to EUR1.19bn (US$1.40bn) in the first three quarters of 2020. This weighed on earnings, resulting in a net loss of EUR2.8m from a net profit of EUR117.1m a year ago.
"Lenzing reacted quickly to the increased pressure on prices and volume caused by the Covid-19 crisis and consequently held its ground in this extremely difficult market environment due to a comprehensive set of measures," says CEO Stefan Doboczky. "In the third quarter, we saw a broad recovery of the fibre market; in particular, demand for our sustainably produced speciality fibres increased significantly.
"Despite the pandemic, we are strategically right on track and the implementation of our key projects in Thailand and Brazil is proceeding according to plan."
Lenzing says it assumes the positive trend will continue in the fourth quarter and the revenue generation and operating performance in the period will exceed those of the third quarter of 2020.
However, if the number of infections should continue to rise and trigger lockdowns in more countries and regions in the coming weeks and months, the company believes this could have a negative impact on its earnings and sales.