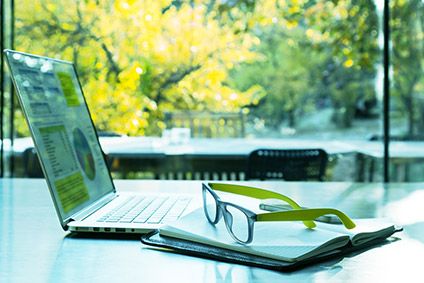 Austrian cellulosic fibre producer Lenzing has begun the global roll-out of its blockchain-enabled traceability platform it says will ensure complete transparency throughout the supply chain to the finished garment.
Powered by Hong Kong-based technology company TextileGenesis, the platform was first announced in May of last year.
Its technology combines blockchain with GS1 traceability standard – a global traceability standard used in the food and healthcare sector – for the apparel industry. The platform allows digitisation and traceability of any textile asset such as fibre, yarn, fabric, or garment through so-called "fibercoins".
These digital tokens serve as an authentication mechanism against any adulteration, and provide secure digital chain-of-custody across each production and distribution step in the entire textile value chain.
One of the core components of the platform is integration with the Lenzing E- Branding fabric certification system, which allows brands and retailers not only full supply chain traceability for Tencel and Lenzing Ecovero branded fibres but also to view the results of forensic (physical) verification of fabric samples via the digitally signed Lenzing E-Branding fabric certificates.
The platform has initially been rolled out to Lenzing's supply chain partners based in India, Bangladesh, Pakistan, and Sri Lanka who will complete the onboarding process within the fourth quarter.
A further 300-plus supply chain partners in China and Turkey will join the programme in the first quarter, with most eligible partners expected to bee onboarded into the platform by the second quarter of next year.
The launch follows a 12-month pilot programme and field trials with H&M, ArmedAngels, Mara Hoffman, and Chicks, and supply chain players from ten countries in three regions.
Robert van de Kerkhof, CCO at Lenzing, said the firm has received very positive feedback following the pilot and trials.
"Our brand partners have also been encouraging us to accelerate the global roll-out for traceability of Lenzing fibres. With this new system and the integration with Lenzing E-Branding fabric certificates, the entire Lenzing ecosystem will create an unprecedented level of transparency. This will provide consumers with the most sustainable and climate-friendly clothing and home textile products that are made of Tencel and Lenzing Ecovero branded fibres."
Amit Gautam, CEO and founder of TextileGenesis, adds: "With increasing compliance and reputational risks, CEOs and boards of top 100 fashion brands have committed to using 100% sustainable and traceable fibres over the next five years, with transparency being a core part of business priorities.
"Sustainability and traceability are two sides of the same coin, and it's great to see Lenzing paving the way for the entire fashion industry to follow."