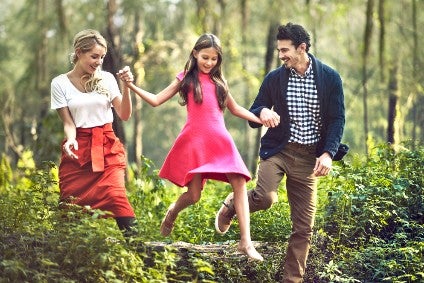 Austrian cellulosic fibre producer Lenzing continues to expect its results for 2018 to be lower than those achieved in the previous two years as lower prices for standard viscose and price increases for key raw materials took their toll in the first three quarters of 2018.
The company, which also had to navigate currency headwinds in the first nine months of the year, saw net profit for the period fall to EUR133.8m (US$154m), a decline of 39% from EUR219.3m last year.
EBITDA slipped 26.8% to EUR290.6m due to price increases for key raw materials and higher energy and dissolving wood pulp prices. As a result, EBITDA margin fell from 23% in the first three quarters of the previous year to 17.8% in 2018.
Meanwhile, group revenue was down by 5.2% to EUR1.64m over the comparative period of the previous year. Apart from the high starting base, this was primarily attributable to the expected challenging market environment for standard viscose, less favourable exchange rates and lower production volume.
The company reaffirmed that in a challenging market environment the Lenzing Group expects solid results for 2018, albeit lower than in the outstanding last two years.
"The Lenzing Group is currently operating in a challenging environment. Against this background, we are satisfied with the solid business development and the corporate strategy sCore Ten has a positive impact," said CEO Stefan Doboczky.
"While many viscose producers are faced with a very tense profit situation, we are well positioned due to our speciality strategy and still expect a satisfactory full year."
Looking further ahead, for 2019, Lenzing expects standard viscose markets to remain under pressure because of an ongoing oversupply and very high raw material prices. The group's speciality fibre business is expected to continue the "very positive" development.