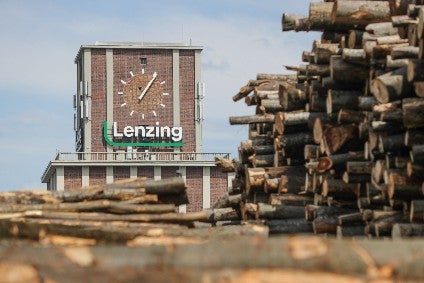 Austrian cellulosic fibre producer Lenzing has reported a drop in both profit and revenue in the first quarter of 2020 as the firm continues to be plagued by lower selling prices for standard viscose amid the impact of Covid-19.
Revenue in the three month period fell 16.7% to EUR466.3m (US$503.6m) from EUR560m a year ago, with the firm attributing the decline to falling prices for standard viscose, which dropped to a new all-time low by 31 March – up to 33% lower than in the prior-year quarter. The impact of the Covid-19 pandemic further increased pressure on prices and volumes.
Net profit for the period was down 58.6% to EUR17.7m, while EBITDA fell by 24.3% to EUR69.6m and EBITDA margin declined from 16.4% to 14.9%.
The share of specialty fibres, meanwhile, increased from 47.3% in the first quarter of the previous year to 60.9%.
"The Covid-19 crisis has a severe impact on the entire textile and apparel industry and has further increased the pressure on prices and volumes in the global fibre market. Lenzing held its ground in this extremely difficult market environment and continues to drive the implementation of its key projects in Brazil and Thailand," said CEO Stefan Doboczky.
While its guidance for 2020 remains suspended, Lenzing said the "comparatively solid business development" in the first quarter reassures the group in its corporate strategy, sCore Ten.
"Lenzing will continue to implement its strategy with great discipline with a particular focus on the strategic investment projects which both will yield to a significant contribution to earnings starting from 2022," the firm said.
Last month, Lenzing partnered with Palmers Textil AG to found Hygiene Austria LP GmbH. The newly founded company, of which Lenzing holds 50.1% and Palmers Textil 49.9%, will start producing and selling protective masks for the domestic and European markets from May 2020.