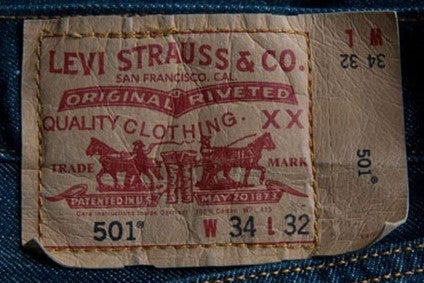 Jeans giant Levi Strauss & Co has joined global sustainable fashion initiative Fashion for Good as it looks to contribute to sustainable measures on an industry-wide scale.
The denim specialist said while it has been an innovator in sustainable design and production practices for some time, it is aware it can't work in isolation if it is to do its part to deliver solutions on an industry-wide scale or reach the ambitious goals it has set for itself.
Levi Strauss says joining Fashion for Good will help it make further progress towards its sustainability goals by enabling it to work with innovators that "focus on sparking and scaling technologies and business models that have the greatest potential to transform the industry."
"We are proud to be part of Fashion for Good because it is the only circular innovation platform in the industry founded on the principles of collaboration and scale," said Jeffrey Hogue, Levi Strauss' chief sustainability officer.
"Fashion for Good is unique in that it is backed by deep expertise in sustainability and circularity in the apparel and fashion industry. This will supplement the strengths of our Wellthread and technical innovation programs and provide additional opportunities to scale breakthrough innovations across our product assortment and supply chain."
Levi Strauss says it plans to leverage Fashion for Good's expertise and network to create pilots to address the most pressing sustainability issues its value chain faces.
It will also focus on collaborative projects to address the challenges of plastics; sorting technologies for recycling garments; fibre transparency and traceability; and the potential of shifting from wet to dry fabric and garment finishing processes. In the near-term, it aspires to increase circular innovation in its products and create a more sustainable, less resource consumptive business.