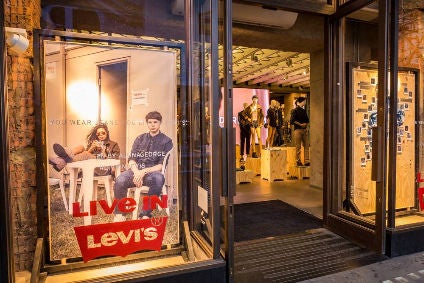 The move is aimed at encouraging textile and apparel suppliers to improve energy and water efficiency and reduce greenhouse gas emissions.
It builds on IFC and Levi Strauss & Co's existing work together through the global Partnership for Cleaner Textiles (PaCT) and IFC's Global Trade Supplier Finance (GTSF) programme, which can offer working capital, such as trade financing, at lower rates to suppliers in compliance with environmental and social standards.
Now, suppliers that meet Levi Strauss' Terms of Engagement requirements and have made sufficient progress implementing low-carbon investment plans will be eligible for further discounted rates. The overarching goal is to provide an additional positive incentive for suppliers to make investments that can protect against climate change, reduce water use, and keep harmful chemicals out of the supply chain.
Jeffrey Hogue, chief sustainability officer for Levi Strauss, says the partnership will bring added incentives to forward-looking suppliers.
"Working with a highly respected organisation to make sustainability-linked supply chain financing solutions available will help us meet our own sustainability goals and, ideally, help drive a more sustainable apparel industry," he adds.
IFC and Levi Strauss launched their global PACT partnership in 2019, supporting participating suppliers and mills in identifying and implementing actions to improve water and energy efficiency and increase their use of renewable energy – steps that can reduce greenhouse gas emissions, water use, and overall operational costs.
The programme provides in-depth assistance to around 40 Levi Strauss suppliers across countries including Pakistan, Bangladesh, Sri Lanka, India, Mexico, Turkey, Egypt, and Vietnam, while also providing "lighter touch" support to other strategic suppliers that are developing action plans for reducing their carbon footprints.
"Such partnerships are essential when it comes to tackling some of the most difficult business challenges of our time," saysTomasz Telma, IFC senior director for global industry manufacturing, agribusiness and services. "This includes addressing climate change risks impacting a company's business operations and meeting ambitious sustainability targets."
Earlier this month, Levi Strauss & Co joined the Trust Protocol as part of its commitment to sourcing 100% more sustainably grown cotton.