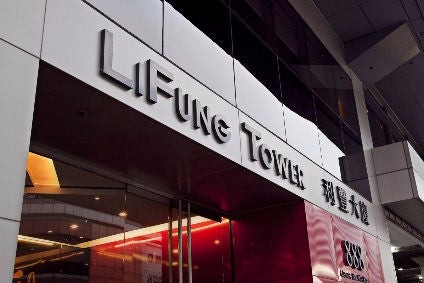 Global sourcing specialist Li & Fung has appointed Valerie Lavion as head of its childrenswear platform and department stores in North America in a move aimed at building stronger relationships with its suppliers and accelerating efforts to drive speed and innovation.
Reporting to Carmen Chau, president of Li & Fung supply chain solutions, Lavion has nearly 20 years of experience in the branded apparel, department store and speciality retail sectors.
Over the course of her career, she has held several senior management roles at companies including Ann Taylor, Mast Industries, Victoria's Secret, Kids R Us, Kohls and Sears.
Based in Hong Kong, Lavion is expected to play a key role in helping Li & Fung continue to accelerate efforts to drive speed, digitalisation, and innovation across the whole of the business.
Li & Fung is in the midst of a three-year plan to create "the supply chain of the future" and transform into a digital company. This has seen the divestment of three of its vertical product businesses.
"We are delighted to welcome Valerie, a proven leader in our industry, to Li & Fung," said Chau. "Valerie brings a wealth of experience in global strategic sourcing, product development, production management supplier relations and change management, all of which she will leverage in her role on our team.
"We are confident Valerie will help us build even stronger relationships with our suppliers and other industry partners so we can effectively anticipate and address evolving market needs. Also, as a long-time innovator in her previous roles, Valerie is expected to make great contributions to our stated goal to drive speed, digitalisation and innovation across Li & Fung. I look forward to the significant value she will bring to our team and the business overall."