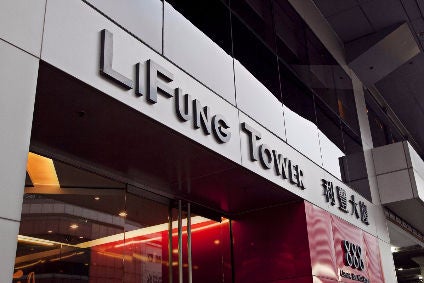 Global sourcing and logistics giant Li & Fung has been given the green light by shareholders to take the company private.
The scheme, which will see Li & Fung controlled by the founding Fung family, received "significant" support from shareholders, with 97.14% of disinterested shareholders voting in favour at a meeting yesterday (12 May).
"I am pleased that our shareholders are supportive of the privatisation proposal for Li & Fung," said chairman William Fung. "I would also like to deeply thank our shareholders for their long-term support of our company through nearly three decades of change in the global retail industry."
Li & Fung received an offer worth US$930.7m to take the company private by a group controlled by the founding Fung family in March. The move comes as the Hong-Kong based supply chain solutions provider is being buffeted by the US-China trade war and the global coronavirus pandemic.
Following the privatisation, the Fung family will hold 60% of the voting shares in the company and will retain control. GLP Pte Limited (GLP), a global logistics warehouse operator and investor, will hold the remaining 40% of the voting shares and 100% of the non-voting shares, resulting in an effective economic ownership of 67.67% of Li & Fung.
The scheme remains subject to the fulfilment or waiver of certain conditions, including sanction by the Bermuda Court in a petition hearing on 21 May.
"The company's goal to create the Supply Chain of the Future remains more relevant than ever with the digital disruption to retail and the ongoing uncertainties of the US-China trade war, compounded by the dramatic impact of Covid-19 on retail supply chains," Li & Fung said in its announcement yesterday.