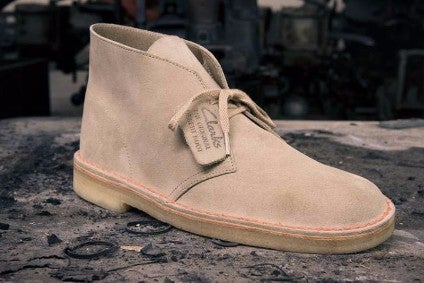 Private equity firm LionRock Capital Partners has confirmed the completion of its acquisition of a controlling stake in Clarks in a GBP100m (US$139.2m) deal.
Victor Herrero is to be appointed as executive chairman and CEO, and replaces Giorgio Presca who is stepping down to pursue other opportunities.
Herrero is the chairman of Bossini, non-executive director of Viva China Holdings Limited and, up to now, a non-executive director of Clarks
"We are extremely pleased to formalise our partnership with Clarks," says Daniel Tseung, founder and managing director of LionRock Capital. "Clarks is one of the world's most recognised consumer names and we look forward to working with the Clark family and Clarks' leadership team to build on its tradition of providing customers around the world with top quality products and exceptional service."
In November, Clarks was granted approval for its company voluntary arrangement (CVA), which was a requirement of LionRock Capital's investment.
Clarks said the cash boost will enable it to position the business for future long-term sustainable growth and deliver its strategy to revitalise the iconic footwear brand as it enters its third century in line with its 'Made to Last' strategy announced in May.
In January, Hong-Kong-listed Viva China Holdings, a sports conglomerate headed by athlete Li Ning, agreed to pay GBP51m for a 51% stake in LionRock Capital Partners. Viva China's investment would give it control of Clarks when LionRock completed the deal.
Li Ning, non-executive chairman of LionRock Capital, added: "I am thrilled that LionRock Capital is partnering with one of the UK's most iconic brands during this momentous new phase for the business. We look forward to leveraging our network and experience to support Clarks through the next phase of development."