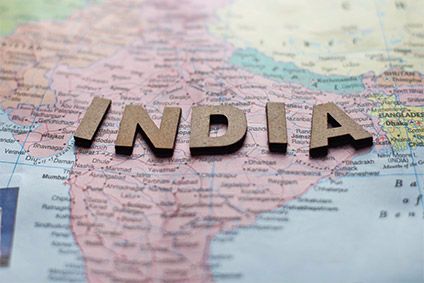 Big brands were the winners in India's apparel sector in the second quarter post GST, new figures show, but the current outlook for future business is average as the gap between large and small brands is the widest it has ever been for this period.
The Clothing Manufacturers Association of India (CMAI) Q2 apparel index value for July-September has dropped to 1.87 points compared to the 2.77 figure in the preceding quarter.
The second quarter is the first quarter since the implementation of the Goods and Services Tax (GST). And much like other sectors, apparel brands and retailers were busy putting GST processes in place and sales suffered a big blow.
Interestingly, GST augured well for organised players, as bigger brands and organised players were quick to adapt, and this is evident in the Index of various brand groups. The bigger the brand group, the higher the growth in this quarter, with giant brands managing 8.72 points growth and an increased in sales turnover to 5.8 points. Comparatively, large brands sales turnover grew 4.4 points and mid brands a meagre 0.8. Small brands, the laggards, recorded a negative sales turnover which was -0.8 points, this quarter.
The biggest effect in the quarter was from GST, as brands across the board looked at ways to reduce its impact.
Sunil Kumar, owner of apparel manufacturer Blueman, explains: "The reason why our inventory holding increased is due to GST. The market slowed down and stocks had to be held. The other reason is, now there are plenty of players in the same segment and common items are available, so demand is low."
Agrees Nirmal, owner of Detail Clothing, adds: "The reason for a dip in our turnover is the market is slow since GST was incorporated. The parties whom we take orders from are disturbed. People doing job work stopped working, Customers reduced demand or material and stocks were stopped. Retail sales decreased."
A comparison between small and big brands indicates the gap between the two is the widest ever in this quarter, indicating small brands need to "buck up and work to put their processes in place under the current GST regime", the Index says.
Hemant Jaiswal, business head at Bodycare Creation, explains: "Our investments have increased as we have a huge stock of new arrivals. We wanted to make the market aware of our inventory strength. Hence, to create brand awareness, we have spent more on advertisements to capture the market."
But while there may be a sense of optimism about overall business especially among bigger brands, nearly 48% of brands have said their outlook for next quarter is average. Another 36% feel the outlook is 'good'. And only 9% foresee an 'excellent' outlook. At the same time, 7% also feel it will be 'below average'.