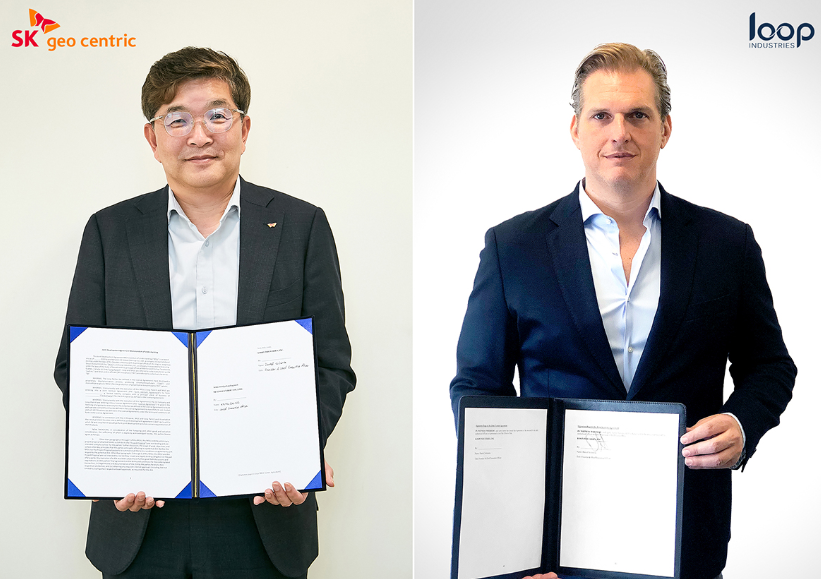 The agreement sees Loop Industries and SK Geo Centric, a subsidiary of South Korean SK Group, enter a joint venture agreement (JVA) in which SKGC will hold a 51% stake and Loop the remaining 49%.
The first planned commercial manufacturing facility with Loop's Infinite Loop technology, located in Ulsan, South Korea, will have an annual capacity to supply 70,000 metric tonnes per year of Loop PET resin for packaging and polyester fibre applications.
It is anticipated to break ground in 2023 and to have construction completed by the end of 2025. The two partners have outlined plans to construct a minimum of three additional commercial manufacturing facilities throughout Asia by 2030. SK Ecoengineering, a subsidiary of the SK Group, will provide engineering and construction services for the facilities.
Asia is the largest global market for PET plastic and polyester fibre and is at the centre of global manufacturing, making it an attractive opportunity for the venture. Loop says its technology can bring true circularity to PET plastic and polyester fibres, mitigating the global environmental effects of petrochemical overuse and plastic waste.
The JVA marks the next step in both partners' commitment to reducing plastic waste and accelerating a true circular plastics economy.
Loop's founder and CEO, Daniel Solomita, said: "By expanding Loop's manufacturing footprint into Asia, our global CPG brand customers who use polyester fibre for textiles will have the opportunity to incorporate Loop branded material into their products and create circularity for their textile waste by recycling it at our manufacturing facilities."