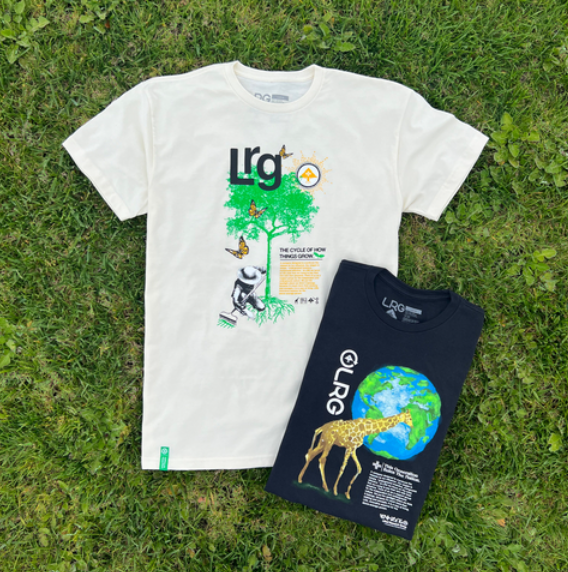 LRG, a brand division within Mad Engine Global, LLC, announced its first-ever sustainable capsule collection in honour of Earth Day 2023. The collection will launch on Saturday, April 22, 2023. The new line features two t-shirts made of 60% organic cotton and 40% recycled polyester, and they are adorned with best-selling archive graphics that have been brought back on the new sustainable body.
The move towards sustainability is part of LRG's efforts to become a leading example in the apparel and fashion industry. Faizan Bakali, president/COO of Mad Engine, states: "We continue to improve our efforts to be a more sustainable organisation and a leading example in the apparel and fashion industry."
In addition to the new sustainable collection, LRG has implemented the "Take Back Programme" as part of the MadSustainable platform. The program is designed to have customers return any unwanted LRG products to avoid ending up in landfills. Customers who participate in the program will receive a 30% off coupon to use at l-r-g.com.
LRG's commitment to sustainability is in line with Mad Engine's deep commitment to sustainability. Mad Engine, a global wholesaler of licensed, branded, and private-label apparel and accessories, was acquired by Los Angeles-based global investment firm Platinum Equity in 2020. The company's footprint spans multiple continents, with unique locations dedicated to customer service, manufacturing, quality assurance, and distribution.
LRG's first-ever sustainable capsule collection is a step in the right direction towards a more sustainable fashion industry. By mixing elite style with sustainably made garments and implementing the Take Back Program, LRG is moving towards a more sustainable future.