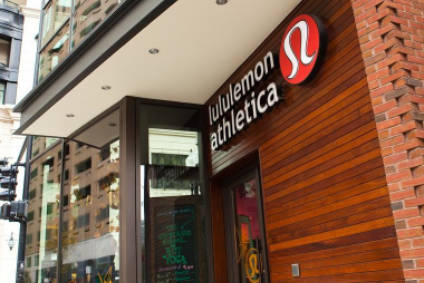 Canadian activewear brand Lululemon Athletica remains confident in the long-term opportunities China offers the business despite having to shutter the majority of its stores in the country amid the coronavirus (Covid-19) outbreak.
In an update on its operations in China, Lululemon said following guidance from local authorities, the majority of its 38 stores in China have been closed for a period of time since 3 February, with some now operating on a reduced schedule. The company's online business has continued to operate.
"The safety of our people is our highest priority, and we are adjusting store operations based upon the recommendations of local authorities," said CEO Calvin McDonald.
"Despite the current disruption to our growing business in China, we remain confident in the long-term opportunities this market holds for Lululemon."
The company added it continues to monitor the situation and will provide an update on the financial and operational impact on its fourth-quarter fiscal 2019 earnings call, to be held in late March.
Lululemon raised its fourth-quarter sales and profit guidance on the back of strong holiday-period sales last month. The company is expecting net revenue of between CAD1.37bn-CAD1.38bn and diluted earnings per share in the range of CAD2.22-CAD2.25.
Its comments regarding the coronavirus outbreak come after sportswear firm Adidas said sales in Greater China have slumped 85% since Chinese New Year amid the coronavirus outbreak, with a significant number of stores closed and a reduction in footfall at its locations that do remain open.
Puma has also warned its first-quarter results will likely be affected by the impact of the outbreak yet remains optimistic about hitting its full-year targets.
Click here for additional insight on the coronavirus outbreak: Is coronavirus a threat to the clothing industry?