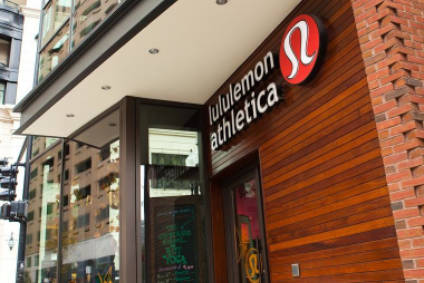 Lululemon Athletica has upped its full-year guidance sending the yogawear retailer's stocks climbing in after-hours trading thanks to higher sales in its third-quarter.
CEO Laurent Potdevin said he was "energised" by the company's momentum at the start of the key holiday shopping season, which resulted in net sales of $619m for the three months ended 29 October. This was up 14% on sales of $544.4m last year.
Total comparable sales increased 8%, while comparable store sales were up 2% for the period.
Earnings amounted to $58.9m, or 43 cents per share, down from $68.3m a year ago. Adjusted to exclude costs related to the closures of most of its Ivivva brand stores, other non-recurring items, earnings were 56 cents per share. This beat analyst expectations for 52 cents per share.
Gross margin was 52%, an increase of 90 basis points compared to the third quarter of fiscal 2016.
"Our teams powerfully delivered robust results across both store and digital channels this quarter, driving a further acceleration in our business," said Potdevin. "The strength of our Q3 earnings supports our unique position as the global brand defining an active, mindful lifestyle.
"As we start the holiday season, I'm energised by our momentum and we are increasing guidance to reflect this performance. I'm grateful for the enthusiasm I see every day across our collective as we remain on our path to delivering $4bn in revenue in 2020."
Lululemon raised its forecasts for its profit and revenue for the full year and now expects revenues of between $2.59bn to $2.61bn, based on a total comparable sales increase in the mid-single digits on a constant dollar basis. Diluted earnings per share are expected to be in the range of $2.20 to $2.23.
Cowen analyst, Oliver Chen, said he believes an opportunity for continued improvement in product margin does exist, as Lululemon leverages some big investments in the product and supply chain teams.
He adds: "Also – the ability to better segment product within the supply chain will give Lululemon the ability to source various buckets differently and more efficiently. While this opportunity is not likely as significant as it was in 2016 and 2017, additional opportunity does exist. Also, continued focus on speed and optimising Fast Turn could help drive bits of margin over the long-term as well."
The company's share price was up $4.34, or 6.4%, to $72 in after-hours trading.