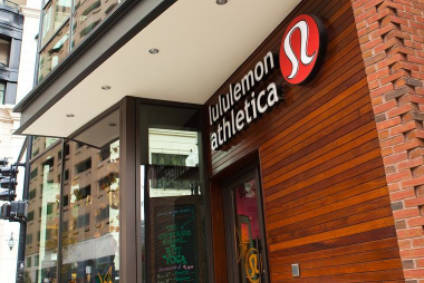 For the third quarter of fiscal 2021, Lululemon said net revenue increased 30% to US$1.5bn. On a constant dollar basis, sales were up by 28%.
Net revenue increased 28% in North America, and by 40% internationally.
Total comparable sales grew 27% on last year, or by 26% on a constant dollar basis. Comparable store sales were up by 32% or 31% on a constant dollar basis.
Direct to consumer net revenue rose 23% to $586.5m, or by 21% in constant currency, and represented 40.4% of total net revenue compared to 42.8% for the third quarter of 2020.
Net income, meanwhile, amounted to $187.79m, marking a 30.7% increase from $143.64m a year earlier. Gross margin increased 110 basis points to 57.2%.
"Our third-quarter results demonstrate the ongoing strength of Lululemon and the tremendous growth potential of the business in both the near and long-term," said CEO Calvin McDonald. "We are pleased with our early holiday season performance and how the Lululemon brand continues to resonate in markets around the world."
Looking ahead, Lululemon increased its guidance for the full year and now expects net revenue to be in the range of $6.25-$6.29bn. This compares to previous guidance of between $6.19bn and $6.26bn.
CFO Meghan Frank added: "Our teams continue to execute at a high level, which has enabled our strong Q3 performance and the upward revision to our guidance. We are pleased with these results given the ongoing, industry-wide supply chain issues we continue to navigate. While there are several large volume weeks ahead of us, we feel well-positioned for a strong end to 2021."
Expert analysis on Lululemon results
GlobalData apparel analyst Pippa Stephens notes Lululemon has delivered yet another set of outstanding results, with revenue for Q3 FY2021/22 rising by an impressive 29.8% on last year and 58.3% on a two-year basis.
"This was driven by its international markets (those outside of North America), where sales rose by 40%, due to the expansion of its store portfolio across Europe, China, and the rest of the Asia Pacific region. It has also been helped by consumers' continued preference for athleisure products amid the pandemic, as their greater levels of comfort and versatility makes them ideal for consumers that are spending more time at home.
"While the return to the office and social events will gradually cause a resurgence in the purchase of formal styles over the next year, consumers' more casual mindset is likely to remain, with the presence of Lululemon's casual collections – including dresses for women and smarter trousers for men – expected to help it maintain appeal."
Lululemon recently said it is set to achieve its goal of sourcing 100% renewable electricity across its direct operations in North America by 2021.