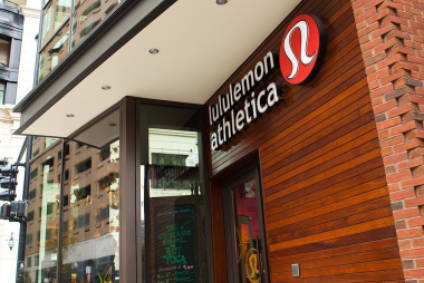 Canadian yogawear retailer Lululemon Athletica has upped its earnings and revenue guidance for the fourth quarter following strong trading throughout the peak Christmas period.
In an update, the Vancouver, British Columbia-based company said it now expects net revenue will be in the range of $1.14bn-$1.15bn in the quarter, based on a total comparable sales increase in the mid-to-high teens on a constant dollar basis. This compares to previous guidance of net revenue between $1.11bn and $1.12bn based on a total comparable sales increase in the high-single to low-double digits on a constant dollar basis.
Diluted earnings per share, meanwhile, are forecast in the range of $1.72 to $1.74 for the fourth quarter based on a 30% effective tax rate and in comparison to previous guidance of $1.64 to $1.67.
Lululemon said the forecast does not include certain discrete tax expenses related to US tax reform and repatriation which it expects to recognise during the fourth quarter. It also excludes the expected tax benefit from recent changes in legislation and guidance related to global intangible low-taxed income (GILTI) taxes.
"The momentum in our business remained strong throughout the holiday season, reflecting the ongoing success of our product offerings and our connection with guests around the globe," said Lululemon CEO Calvin McDonald.