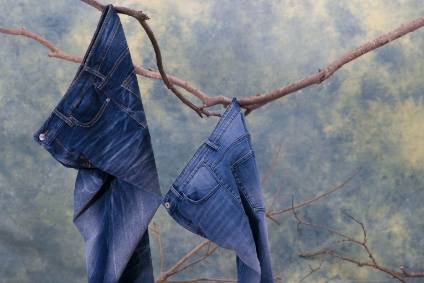 Performance fibre specialist The Lycra Company is preparing to present its latest denim innovations at this week's Kingpins Show, in addition to its latest FreeF!t technology that offers optimum stretch and recovery.
With a focus on circularity and alpha sizing solutions, Jean Hegedus, director of sustainable business solutions, will unveil the company's newest, sustainable innovations in the Coolmax and Thermolite EcoMade family during a presentation on 22 April at Kingpins24 online tradeshow.
"This textile waste technology is the first of a number of planned innovations from The Lycra Company aimed at advancing the circular economy," says Hegedus. "As we all know, waste is a huge issue for our industry and our planet, and we need to work together to meet this challenge. Our Planet Agenda Sustainability Platform is based on the belief that in order to have a healthy business, we must have a healthy planet. Toward this end, we're excited about taking this first step toward circularity."
Hegedus will present Lycra FreeF!t technology, a patented and patent pending yarn and fabric innovation that delivers optimum stretch, recovery and retractive power to have a wider fit window. The technology is part of the company's Science of Fit platform, which encompasses a variety of Lycra's innovations in fibre, yarn, fabric and printable technologies to yield "exceptional fit and comfort" to consumers across the globe.
There are several mills participating at Kingpins24 that offer fabrics with Lycra FreeF!t technology including Advance Denim, AGI Denim, Artistic Fabric Mills, Artistic Milliners, Calik Denim, DNM, Kipas Denim, Naveena Denim Mills (NDL & NDK), Orta, Prosperity Textile, Soorty, and Vicunha.
Hegedus, will also take part in the panel discussion, Advancing a Circular Economy, on 20 April at 8am ET. It will include representatives from Artistic Fabric Mills, Artistic Milliners, and Vicunha.