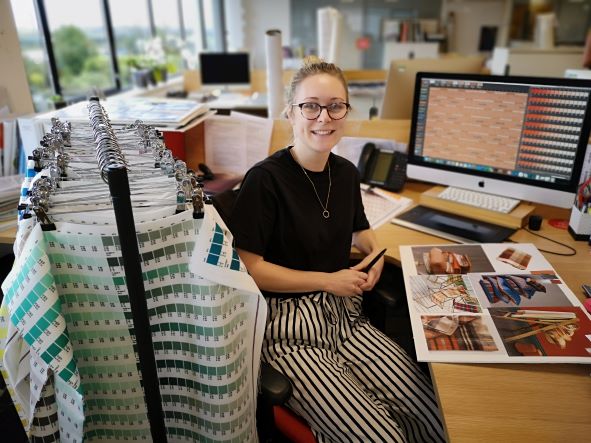 Made Smarter says 125 companies based in North West England are tapping into expert technology advice and digital transformation workshops in a bid to improve the digitalisation of their businesses. The programmes on offer include a leadership programme, digital technology internships, and skills development support.   
Supported by matched funding, Made Smarter says 13 textile businesses are investing in new digital technology to help solve key challenges while increasing productivity, growth, and creating new high value jobs.  
Made Smarter believes the North West England region, which is synonymous with the 'first' industrial revolution has a golden opportunity to lead the 'fourth' revolution and claims that more than 1,000 fashion and textile manufacturers in the North West region employ 15,000 people and with a collective turnover of GBP1.83bn.  
Alain Dilworth, North West Adoption Programme Manager at Made Smarter, explained:
"The textile industry in the North West was at the centre of the first industrial revolution with technological advances enabling cottons, wools, silks and dyestuffs to be produced at unprecedented rates for export around the globe. It is fitting that Made Smarter is now offering its support and expertise to help the same industry embrace the opportunity to lead the fourth industrial revolution. 
Covid-19 has had a huge impact on the industry with supply chains broken, falling sales and regrettably, some businesses having to close. Rebuilding is an opportunity to create a more sustainable approach which enables better resilience by taking advantage of the new digital technologies. I am delighted that Made Smarter has been able to support so many of the region's textile manufacturers to start their digitalisation journey. Our ambition now is to reach out to the hundreds of others across the region to support them to take their first steps to future-proof their business." 
Benefitting from digital transformation 
Adam Mansell, CEO of UK Fashion and Textile Association (UKFT), which brings together a network of 2,500 designers, manufacturers, agents and retailers, says the programme demonstrated the value of targeted support for SME manufacturers to help them take those first steps on their digitalisation journeys. 
"The UK fashion and textile industry has a worldwide reputation for originality, quality, and innovation, combining skilled design and craftsmanship with cutting-edge technology," he added. "To continue building on this achievement and ensure the UK remains competitive against global competition, manufacturers need to embrace current and emerging technologies, and the huge potential digitisation offers, as well as to raise the skills and productivity of the people who work in our sector to the highest level."