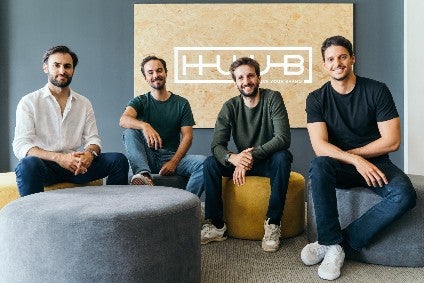 Global logistics company Maersk has invested EUR1.5m (US$1.7m) in HUUB, a tech-startup that operates in the fashion supply chain sector.
The Portuguese startup has developed an integrated logistics platform for the fashion industry – Spoke – which manages end-to-end interactions from suppliers to final customers (B2B or B2C) in over 123 markets. It allows full visibility and actionable feedback of every step of the supply chain and data flow.
Maersk's investment, which was carried out by the firm's corporate venture unit Maersk Growth, represents the first ever made by the Danish multinational company in a Portuguese startup.
"At Maersk Growth we are happy to join HUUB on its journey forward," says Tobias Elmquist, partner at Maersk Growth. "We have been following HUUB and were impressed with its solution to the supply chain for fashion brands and its fast growth both in terms of customers and revenue. Leveraging Maersk's industry expertise and global network we look forward to supporting HUUB's plans to further accelerate business growth."
The move follows HUUB's oversubscribed investment round of EUR2.5m from venture capital firm Pathena in 2018 which was marked by "the high interest of several European investors".
With this new round, HUUB closes its early-stage investment cycle with a total of EUR4.35m, which it claims is one of the biggest funding ever to be registered in Portugal and represents more than the double average seed on the USA and surpasses the European average by four times.
This recent capital will allow HUUB to follow a strategic plan carefully defined by co-founder and CEO Luís Roque.
"We have very clear and ambitious goals we want to achieve before the next investment round, as for example, to triple the current number of brands we have on our portfolio; to continue to expand our European logistics operations and at the same time improve our effectiveness and competitiveness, by assuring our team's constant growth mainly on the commercial and technological vectors."
The startup says it foresees closing 2019 with revenue of EUR3.5mm, which represents growth of around 200% when comparing to the previous year.
This "rapid development" will mainly be centred on HUBB's operations in Portugal and in Holland and will also be supported by the growth of the team to 85 employees until the end of this year.