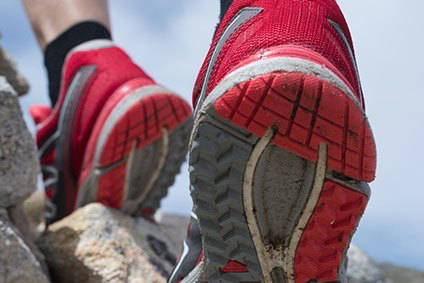 A coalition of 173 US footwear brands, including NIKE and adidas, is urging US President Donald Trump to remove footwear from the proposed tariffs list on goods imported from China, saying it would be "catastrophic" for companies, consumers and the American economy as a whole.
In an open letter to Trump yesterday, the coalition pointed to research from The Footwear Distributors & Retailers of America (FDRA), which suggests the proposed tariff hike would add US$7bn in additional costs for its customers every year.
"This dramatic increase would be on top of the billions Americans already pay as a result of the current tariff burden on footwear imports that was started in 1930."
The US increased tariffs on US$200bn worth of Chinese imports to 25% earlier this month. It is expected to impose 25% on a further $300bn worth of Chinese goods next month.
"High footwear tariff rates fall disproportionately on working-class individuals and families. While US tariffs on all consumer goods average just 1.9%, they average 11.3% for footwear and reach rates as high as 67.5%. Adding a 25% tax increase on top of these tariffs would mean some working American families could pay a nearly 100% duty on their shoes. This is unfathomable.
"There have been suggestions that industries should quickly shift sourcing to countries other than China in the wake of these additional tariff threats. While our industry has been moving away from China for some time now, footwear is a very capital-intensive industry, with years of planning required to make sourcing decisions, and companies cannot simply move factories to adjust to these changes. Any action taken to increase duties on Chinese footwear will have an immediate and long-lasting effect on American individuals and families. It will also threaten the very economic viability of many companies in our industry."
The signatories also include Aldo USA, Inc, Caleres, Camuto Group, Columbia Sportswear, Converse, Deckers Brands, Hush Puppies, Keds, Puma, Reebok, Skechers, Steve Madden, Weyco Group, and Wolverine Worldwide.
According to a new forecast from Moody's Investors Services, broad-based growth is expected to continue for the US apparel and footwear retail sector in 2019 – but the potential for additional tariffs on imports from China poses a significant threat to company profitability.