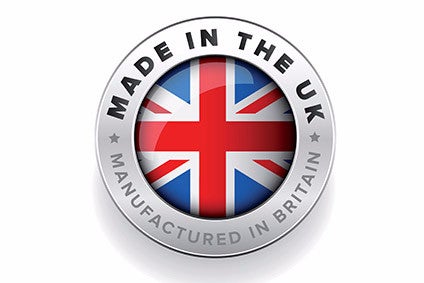 Keynote speakers for the Make it British Forum include Julie Deane, founder and CEO of Cambridge Satchel Co, Brant Richards, co-founder of HebTroCo, and Simon Middleton, founder of Blackshore Coastal Clothing.
The event will take place on 8 October at Hatfield House, London UK.
Dean, Richards and Middleton will be joined by fashion and textile industry experts, providing advice and real-life experience of building British brands. They'll be sharing their knowledge on how to successfully manufacture in the UK and work with British factories, and why producing locally makes good business sense.
"Make It British continues to be such a source of support and inspiration to those of us who are committed to British manufacturing," says Deane. "It is my honour to speak at the in-person forum. A strong business network is priceless, and in-person meetings are still the very best way to grow those networks."
Middleton, meanwhile, will speak about the triumphs, the challenges, and the occasional disasters of running his own businesses. He says: "The new smaller format means it will be an even more valuable and powerful learning environment for anyone on the journey of building their own British made brand."
The Make it British Forum took a hiatus during the pandemic, and this is the first it has hosted an in-person event for over three years.
Kate Hills, founder of Make it British, says: "We feel that now is the right time to get people together again. We are at a pivotal time in UK textile and clothing manufacturing. Concern over the environment and unethical supply chains, as well as the rising cost of importing goods, has fuelled a huge increase in demand from brands looking to source locally. Our forum enables business owners to come together and share ideas and knowledge, as well as creating that all-important human connection that has been missing at business events over the last couple of years" full line-up of speakers for the event is expected to be announced shortly.