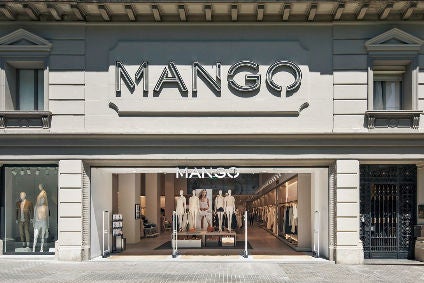 Mango said the brand would create timeless, durable and high-quality collections for customers who wish to consume green fashion.
Alter Made will be sold exclusively online at altermadeconcept.com from early November in Spain, France, Germany and the Netherlands.
The brand also represents a commitment towards local production with garments made in Europe and Turkey by elected suppliers chosen for their expertise in different fabrics. Examples of this are the cotton garments, which have been created with producers in Portugal, or the cashmere garments, for which Mango has used textile artisans from Italy. This will allow Alter Made to guarantee excellence in all of its products. The new brand will also monitor the traceability of its raw materials, according to certificates for sustainability as well as quality.
With regard to stock management, Alter Made plans to adopt a production strategy of short runs in order to minimise surpluses. For example, the initial launch will comprise a total of 120 garments. The company has also developed different logistics processes in order to be more sustainable.
Toni Ruiz, Mango CEO, said: "Alter Made is an added value commitment by the Mango Group aimed at a specific public that wishes to consume responsibly. Our goal is to accompany this trend while learning and testing new ways of working that will allow us to progress in our global strategy of sustainability."
In business terms, Ruiz adds that "the target is for the brand to make a turnover of EUR25m (US$29.2m) in three years".
Alejandra Mur has worked for Mango for over 15 years and until now was the purchasing director for the Woman line. "For us, the journey we are starting now is an exciting challenge. There is a growing demand in society for collections that make it possible to consume fashion responsibly, and this is our main goal. To create carefully crafted and high-quality garments that are produced locally and are long-lasting", Mur explains. "To achieve this, it is important to focus on every detail of the garment, as well as on the partners we will be working with. We are going to produce where they know the most about each product. The origin of each garment will be determined by expertise", she adds.
Earlier this year, Mango said it was on track to deliver EUR1bn in sales for 2021.