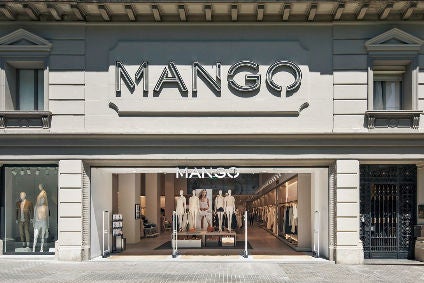 In a statement, Mango said the first two of 55 stores it was directly operating in Russia will be transferred to local partners.
It comes three months after Mango placed a temporary closure on stores in Russia following the invasion of Ukraine.
Mango is looking to transfer a further 22 stores in Russia to other vendors between June and July while negotiations continue regarding the rest of the stores.
"In view of the uncertainty regarding the geopolitical situation and in order to safeguard the interests of its 800 employees in the country, Mango has ceased to operate directly in Russia," read a statement from the company.
At the end of 2021, Russia represented 8% of Mango's EBIT and was among the company's top 5 markets. The company has decided to recognise a provision of EUR20m due to the impact of the situation in Russia. 
Several apparel brands have taken steps to reassess their existing positions in the Russian market.
In May, Authentic Brands was reportedly in talks with Turkish shoe retailer FLO Magazacilik to offload more than 100 of its owned stores in Russia. The News came after the Reebok-owner suspended all branded stores and e-commerce operations in Russia in response to the ongoing conflict in Ukraine.
Others including Nike Inc, Puma and Inditex all moved to suspend their operations in Russia earlier this year.
Meanwhile, Mango says it is gradually reopening its stores in Ukraine in response to the requests of both its franchisees and its direct local teams, in order to accompany them in the economic and social reactivation of the country.
It has reopened nine stores, four of which are company-owned, and five of them, franchises. In the coming weeks, Mango and its partners in Ukraine will continue to resume the activity of more stores, in full compliance with the safety measures.