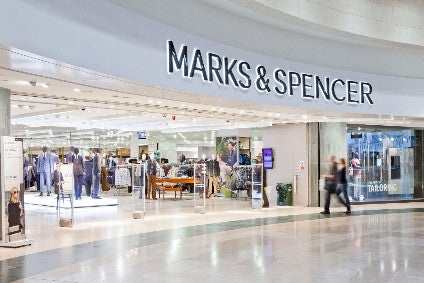 Marks & Spencer has announced 3D digital fit company Texel as the third startup selected for its retail accelerator programme under its joint venture (JV) with Founders Factory.
The joint venture (JV) project enables startups to grow at pace using the company's experts in design, computer engineering, AI, data science and strategy.
Launched last year, Founders Factory Retail is focused on investing and growing start-ups – with M&S the majority shareholder and Founders Factory's exclusive UK retail partner. The aim is to build a portfolio of investments in fast growth start-ups, which it will seek to grow and scale.
Texel, a 3D digital fit company was sourced through Founders Factory's global network, backed by M&S. The firm's technology scans and measures individuals in 3D, creating a digital avatar of the user. It then uses its technology to recommend clothes that will best fit the user's shape and size.
Texel will complement Optitex which M&S's design and technology team use to create patterns that are then rendered in 3D to visualise what a garment will look like on an avatar or mannequin without a piece of cloth being cut or sewn.
"Texel's technology opens up many exciting routes for us," says Paschal Little, head of clothing and home technology at M&S. "Retail is changing and changing faster than ever before. Investing in businesses like Texel puts us at the sharp end of that change and gives us the tools to test and trial new ways to inspire our customers."
Founder's Factory Retail will spend six months working with Texel which it will seek to grow and scale. Texel is the third startup M&S has selected for its retail programme along with ChargedUp, a mobile phone battery sharing service and Rocketo, a healthy subscription dog food service.
"Texel is building products designed to simplify, personalise and enrich the offline and online shopping experience and helps to reduce online returns and increase conversion," adds Texel Inc co-founder Sergey Klimentyev.