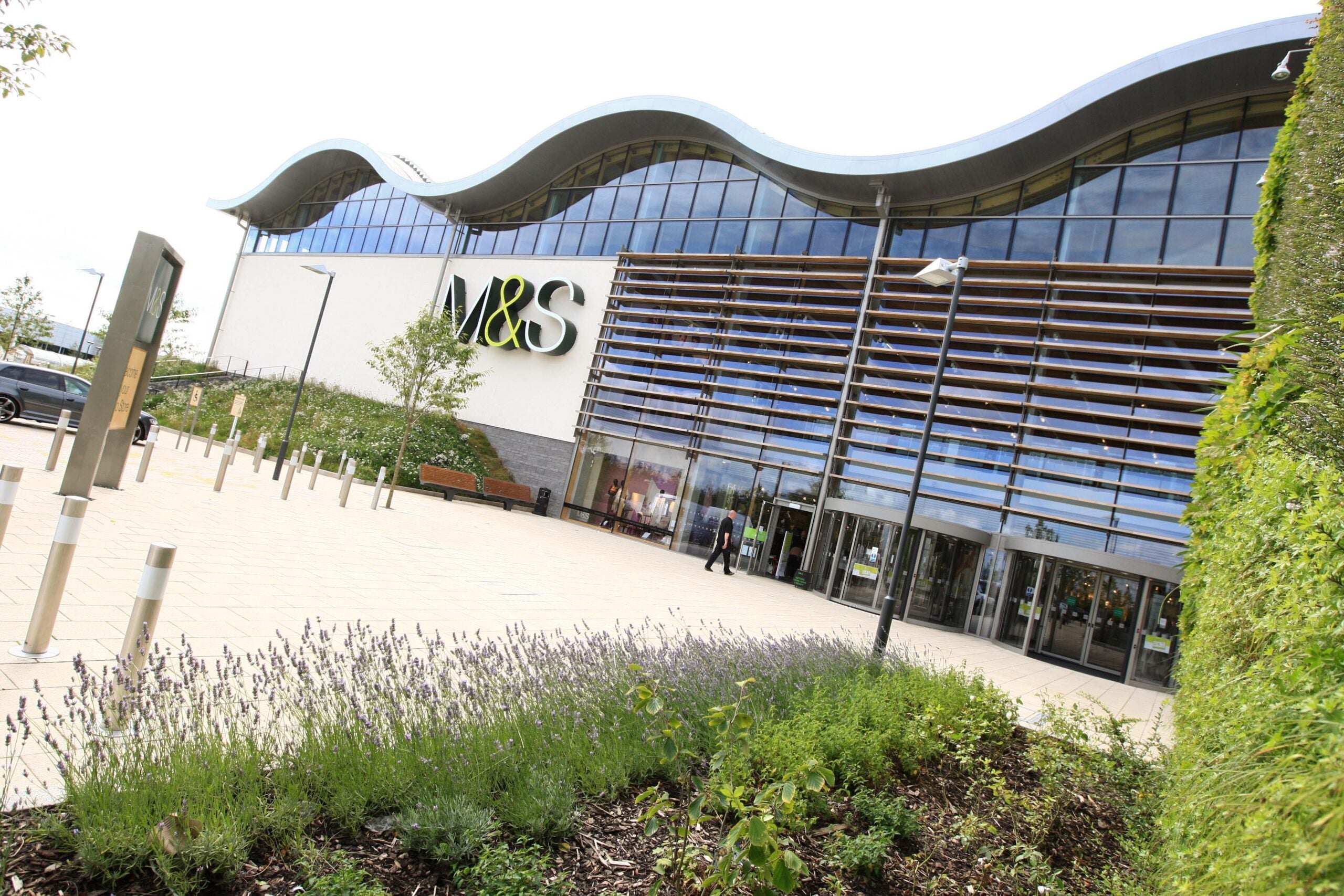 UK clothing, homeware and food retailer Marks & Spencer is to close another 30 stores after recording a GBP201m (US$284.6m) loss and a sales decline of almost a third thanks to lockdowns.
In the year to 27 March, M&S booked a full-year pre-tax loss of GBP201.2m compared with earnings of GBP67.2m a year earlier. After tax, losses amounted to GBP194.4m from GBP27.4m.
Group revenue within the most disruptive of years fell to GBP8.97bn from GBP10.18bn, driven by a 31.5% decline in clothing and home sales.
The division was heavily impacted by the lockdowns on stores, and the challenges of clearing stock. This was partially offset by strong growth online of 53.9%. However, operating losses before adjusting items amounted to GBP129.4m.
Performance improved in the second half thanks to online growth making greater inroads into the store sales decline. Clothing and home online generated an operating profit margin of around 14%.
Over the past three years, M&S's transformation has included shifting to trusted value and broadening the appeal of its clothing and home ranges. Complementary external brands have been launched, in addition to the creation of its MS2 division, under which the retailer is setting itself up to serve shoppers best digitally in the future.
The online growth of the division, however, hasn't been enough to offset a 56.2% decline in store sales for clothing and home.
M&S had 254 full-line stores at year end, but while practically all clothing and home departments in these stores contribute positive cash, a number are in long term decline, struggle to cover their allocated central costs as a percentage of sales and cannot justify future investment, the retailer says.
Some stores will be transformed into "food only", while others will be relocated. M&S says around 30 will close to recapture trade in nearby stores or online.
M&S is planning 17 new or expanded full-line stores over the next two years, including a number of former Debenhams sites, with the pipeline continuing to grow.
"In a year like no other we have delivered a resilient trading performance, thanks in no small part to the extraordinary efforts of our colleagues," said Steve Rowe, CEO at Marks & Spencer. "In addition, by going further and faster in our transformation through the Never the Same Again programme, we moved beyond fixing the basics to forge a reshaped M&S. With the right team in place to accelerate change in the trading businesses and build a trajectory for future growth, we now have a clear line of sight on the path to make M&S special again. The transformation has moved to the next phase."
The retailer says overall trading for the first six weeks of the financial year and since reopening has been ahead of the comparable period two years ago in 2019/20 and its central case.
"While encouraging, it is unclear how the recovery will develop and if consumer activity will sustain," it added. "International markets continue to face headwinds with ongoing disruption and the material costs of Brexit which we are working to mitigate."
Currently, the retailer is expecting to generate profit before tax and adjusting items between GBP300-350m.
Overdue online focus critical
Chloe Collins, head of apparel at GlobalData, says M&S's full-year results prove it should have changed its ways sooner.
"Group revenue within the most disruptive of years fell by GBP1,015m to GBP9,166.9m, driven by a 31.5% decline in UK Clothing & Home sales, as its failure to fully embrace and develop its online channel in prior years left it vulnerable throughout Covid-19. Though online sales grew 53.9% during the period, the fact that this was coming off a more muted base than competitors like Next, meant that it was unable to offset the decline in store sales, despite the presence of its Food division which offered it some protection.
"That being said, with its MS2 strategy now firmly in place to ensure the company has an 'online first' approach, plans announced to 'rotate' its estate and modernise its remaining full line stores, and positive trading in the first six weeks of FY2021/22, with sales impressively above the comparative period two years ago, investors have seemingly regained some confidence in the business, with its share price rising c.5% in early morning trade."
Collins observes that as Covid-19 has triggered a predicted long-term shift towards more casual dressing, M&S has reacted by extending its Goodmove activewear range to include men's and kidswear, and advertising more smart casual work attire.
"However, the largest change to its clothing offer has been the launch of third-party brands on its website, including Nobody's Child, Joules and Phase Eight. Though it was late to the party on this, and it has heavy competition from Next and John Lewis which stock many of the same brands, exclusive ranges offer M&S a way to maximise the potential of this offering, with many styles in its Limited Edition M&S x Ghost collection selling out. M&S also acquired Jaeger in January 2021 for GBP6m, though significant changes will be required to revamp the premium brand and make its traditionally formal ranges appealing to consumers in a post-Covid world."