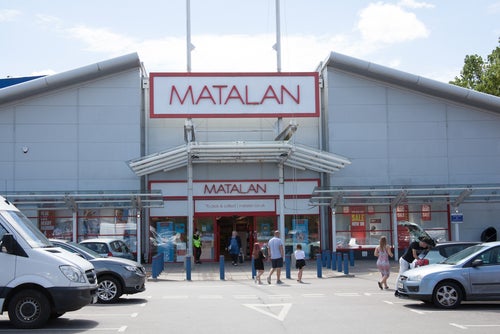 In a business and trading update this week, Matalan, which went up for sale in September last year, said the ad hoc group of existing First Lien Noteholders (the 'AHG'), have acquired the retailer and will inject up to GBP100m (US$124m) to support the growth of the business going forward.
The AHG is represented by Invesco, Man GLG, Napier Park and Tresidor, which holds over 70% of the First Lien Secured Notes.
In short, the transaction will ensure:
A significant reduction in gross debt from GBP593m to GBP336m, a day-one reduction of GBP257m
Up to GBP100m of new capital to provide funding for operations and the delivery of Matalan's growth strategy
Financing runway for the next four years, with the earliest maturity in the new debt package now pushed out to January 2027
A flexible debt package which provides additional committed, undrawn funding, additional basket capacity and a range of downside protections
The retailer says the recapitalisation provides it with a "stable and sustainable" balance sheet, leaving the company "more resilient and better positioned to invest in, and take advantage of, future business opportunities and execute on its strategic business plan".
"The transaction will support the ongoing development and enhancement of our stores, logistics network and website, all of which are unaffected directly by the transaction, supporting our colleagues, suppliers and other partners in continuing to deliver the great customer value Matalan is famous for," the company said in its update.
Matalan trading update prior to official acquisition
Despite the sale, Matalan said the business has continued to deliver year-on-year sales growth across both its store and online operations, achieving 21.4% growth in the 13 weeks ended 26 November 2022 to GBP312.8m.
EBITDA, however, declined 27.4% to GBP8.8m, impacted by a combination of market conditions and the approach taken to the buy plan for the autumn / winter season. Matalan said its stock levels going into autumn proved to be "too ambitious and front-loaded", entering the financial half in September with GBP45m more inventory than last year. This led to higher markdowns than last year.
The retailer also cited significant inflationary cost pressures in energy and labour, compounded by supply chain issues and an unfavourable FX environment.
Despite market headwinds, Matalan is expecting material sales growth of 10.9% for the full year to GBP1.14m. EBITDA is expected to be reduced to GBP30.1m reflecting current market dynamics, clearing of seasonal stock and investment in stimulating customer demand.
Stephen Hill, Matalan CFO, said: "It is clear in our third quarter and recent trading performance that whilst the market remains challenging, customers have demonstrated a strong affinity to our brand and proposition, evidenced from our robust and ongoing sales growth. However, the business must continue to adapt its approach to such market conditions, increasing its level of agility and margin resilience. Many of the actions associated with this have already been taken as we move towards spring. As we now enter a new chapter in Matalan's journey, the board is pleased to partner with our First Lien Noteholders, already longstanding investors in the business, to deliver continued profitable operations and performance recovery, ongoing strategic development and our material growth ambitions."