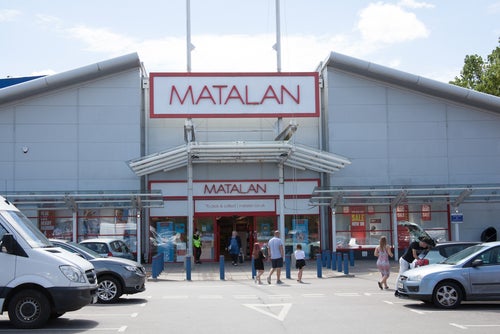 In an update yesterday (26 September), Hargreaves, who only returned as chairman in July after executive chair Steve Johnson left, said he has stepped down so that he can place a bid for the company.
"Matalan is a business that has been in my DNA since the day I founded it in 1985. I am stepping down as chairman so that I can participate in the strategic sales process as a bidder. My focus and absolute commitment will remain to do what I believe is in the best interests of the company and all its stakeholders, in particular the 11,000 people we employ.
"My intention is to be instrumental in positioning the business for long-term success."
Matalan has appointed former New Look CEO Nigel Oddy as interim CEO to focus on the delivery of the company's ongoing growth strategy and to drive performance in the core business. He will also be tasked with further building and developing Matalan's omni-channel capabilities and repositioning the brand. He is expected to join the business initially on an interim basis, with effect from 3 October.
"I am delighted to be joining Matalan and very much look forward to working with the wider team, which includes many long-established suppliers and franchise partners, as we progress with the execution of the growth strategy of this unique and iconic retail business," he said.
Matalan launched a refinancing plan in June. In its update, the retailer said it had now secured an agreement with over a majority of its First Lien Secured noteholders on the key terms of a comprehensive recapitalisation.
The agreed transaction provides for: an extension of the maturity of the First Lien Secured debt for a significant period; a material reduction in the total debt of the group; and a significant strengthening of Matalan's financial position, which will enable it to execute on its business plan and deliver its growth strategy.
Trading at Matalan has improved since the height of the pandemic with second-quarter sales reaching GBP286.4m from GBP264.7m a year earlier. The retailer said it had a record first-half sales performance. EBITDA – post adoption of IFRS16 – amounted to GBP36.7m GBP61m.